You can schedule appointments directly from the dashboard
The Appointments feature in the VisitReport app offers the sales personnel to have access to appointments directly from the app.
This helps them to have an overview over the scheduled meetings in the future and automatically creates a report with the contact from that appointment.
How can I activate the appointments in the VisitReport?
The appointments can be activated in the Settings of each VisitReport questionnaire in the Dashboard.



Afterwards you will find the "Appointment" button on your overview.

You can now add an appointment for your booth team

Example of the appointments in the app
After configuring the VisitReport Appointments you can find the appointments in the app.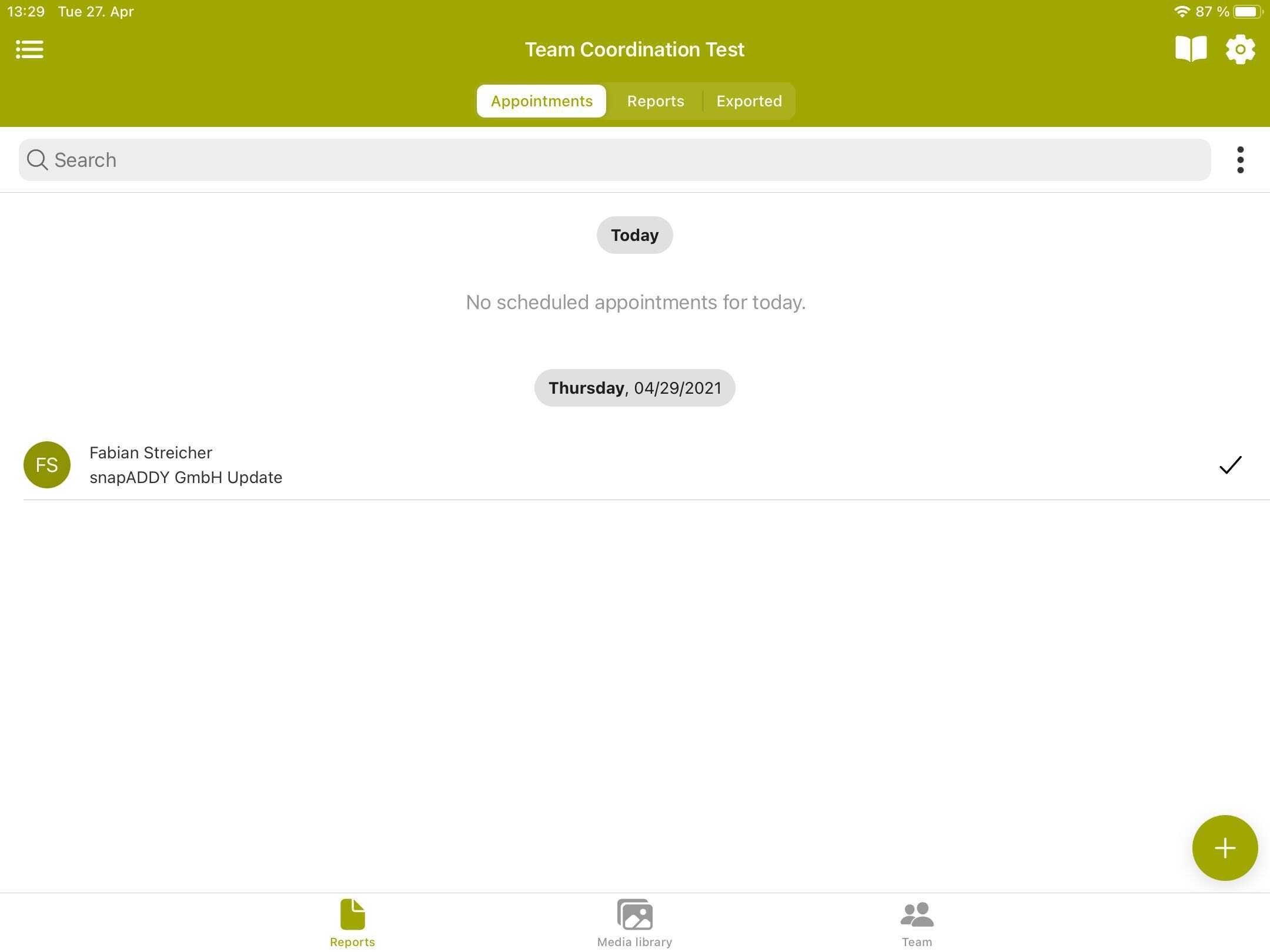 How can I connect my appointments to the VisitReport?
The integration of the snapADDY Appointments API requires additional configuration by you or your service provider. → API documentation

If you have any further questions regarding this function, please contact your Customer Success Manager or write us an email at support@snapaddy.com.