Resources can be booked for meetings. Read here how to create and manage resources.
Resources overview

Once there is at least one resource in your event, you can see which resources are reserved for meetings and when on the "Meetings: Calendar" page in the "Resources" tab.

Resources can only be booked for one meeting at a time. You can either select the desired resource when creating meetings, or drag and drop an appointment in the calendar in the column of the corresponding resource.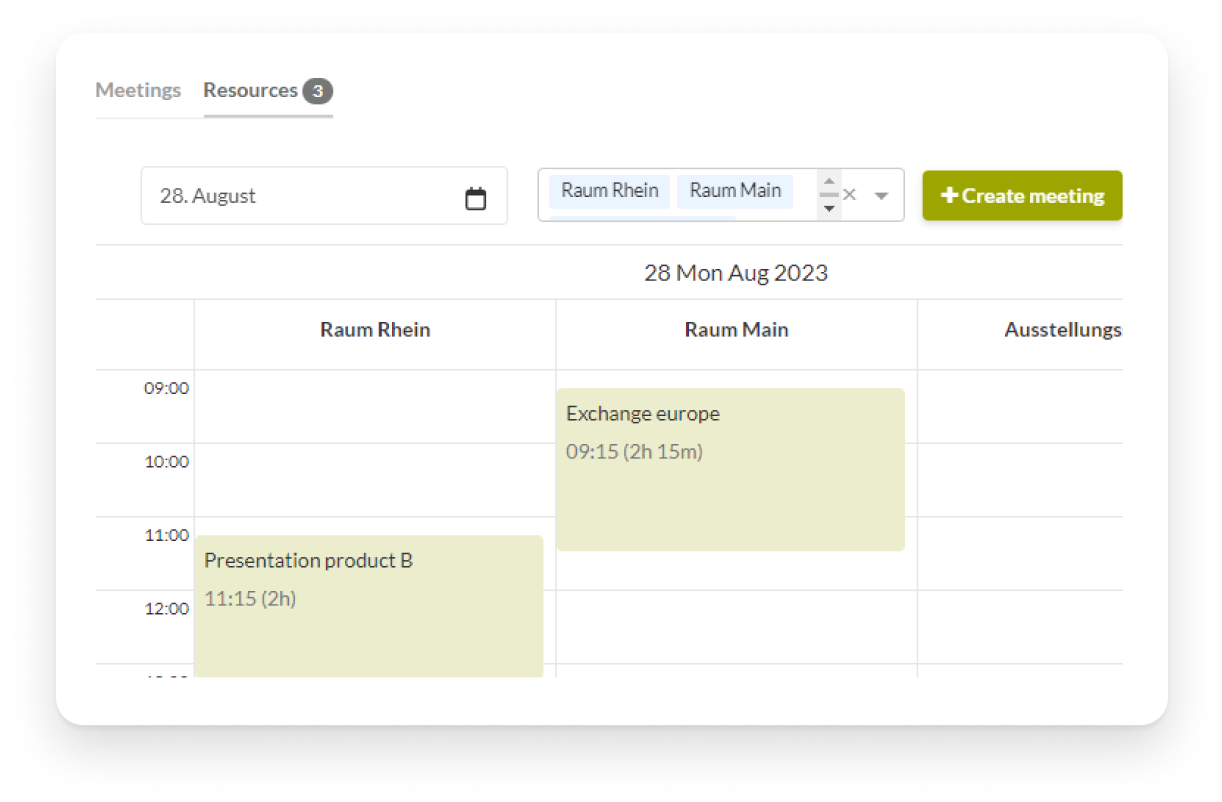 Create resources in your event

Event curators, event managers and admins can create, edit and delete resources in an event. Resources can represent rooms or equipment, for example.

To do this, open the "Meetings: Resources" page in your event and click on "Create resource". Give the resource a meaningful name. Optionally, you can enter additional information such as a description and a maximum occupancy.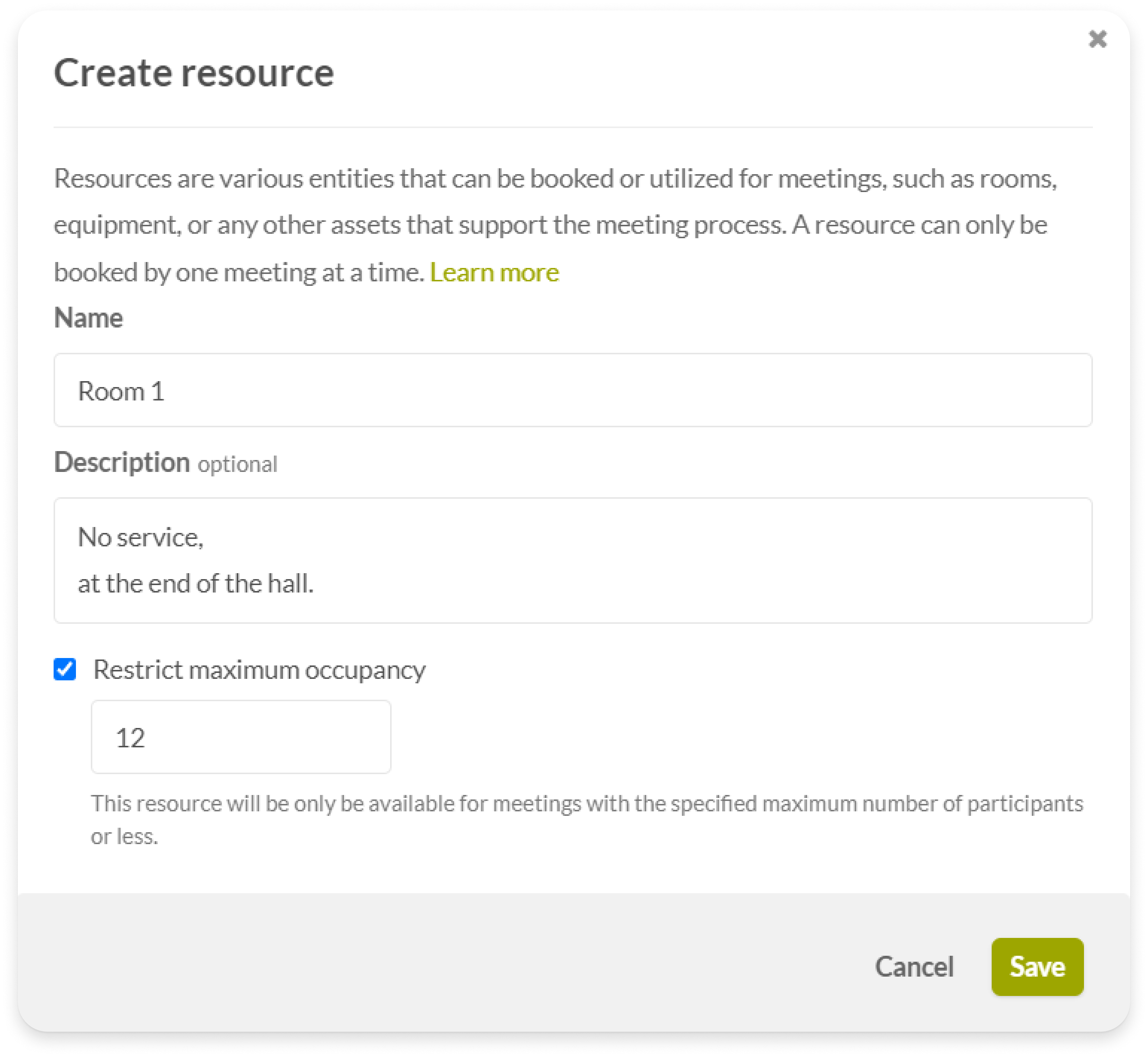 Manage resources

You can edit, duplicate, and delete resources in this list. If you delete a resource that has already been reserved for meetings, the corresponding organizers will be notified.