Creation of the Follow-up e-mail in HTML format
You can add a follow up email to your visit report. This email could be created in a normal text format or in HTML format.
How to create a new follow-up email variant with HTML format

1. Click "HTML mode" in order to switch to HTML.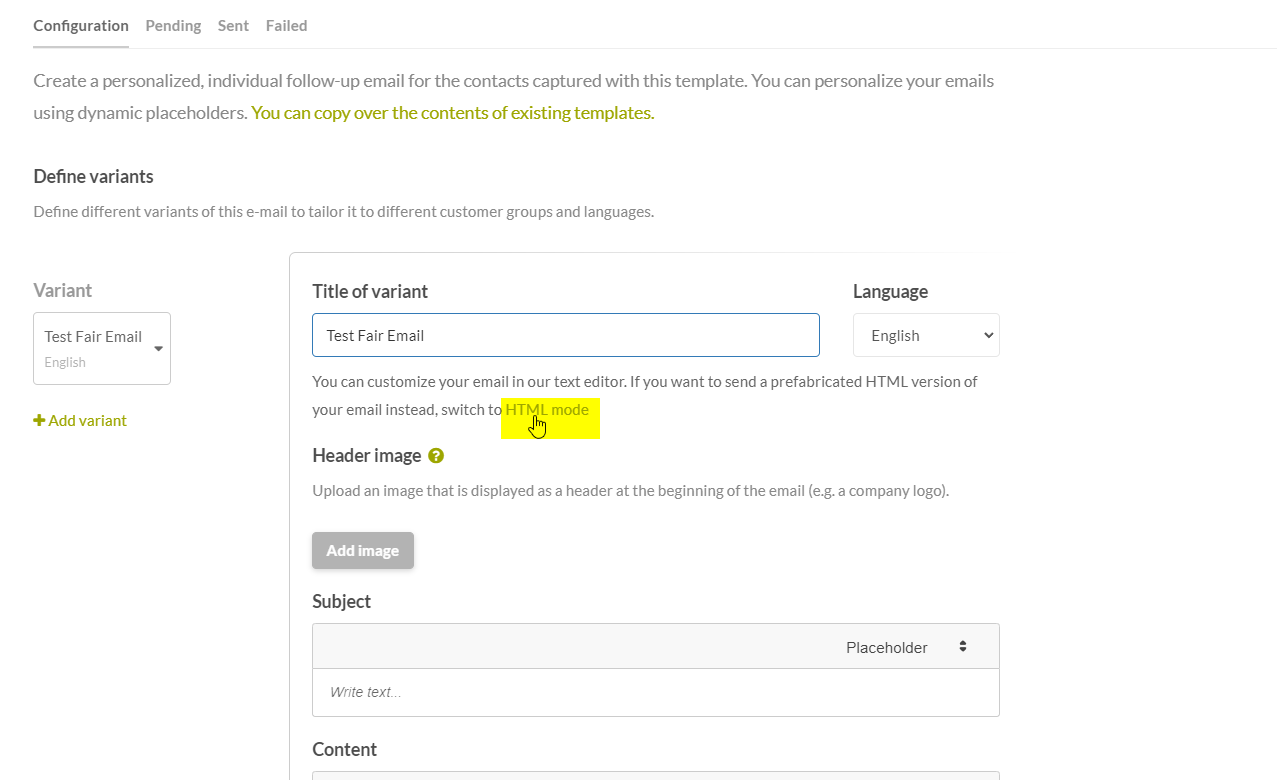 2. This Pop-up will occur: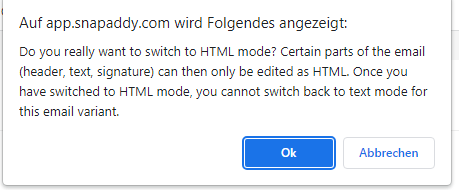 Attention: If you have already added text or any other information to the variant, this will be deleted!

3. Now you can edit your variant.