Learn more about the implementation of the GDPR at snapADDY in this article
The new General Data Protection Regulation (EU) will be in force as of May 25th. We as snapADDY GmbH have intensively dealt with the topic and set the course, so both, you as our customer and we, are very well prepared for all new changes.
As part of this, we have drawn up a new contract data processing agreement together with our data protection officer, datenschutz süd GmbH, including the technical and organisational measures, which are in compliance with the new GDPR (EU). We have also adapted all necessary steps and processes internally.
The contract contains all important information, such as the subject of data processing, persons concerned or subcontractors.
Download contract data processing agreement
Please return the completed and signed contract to datenschutz@snapaddy.com.
If you have signed the former agreement with us, we should replace it with the new contract.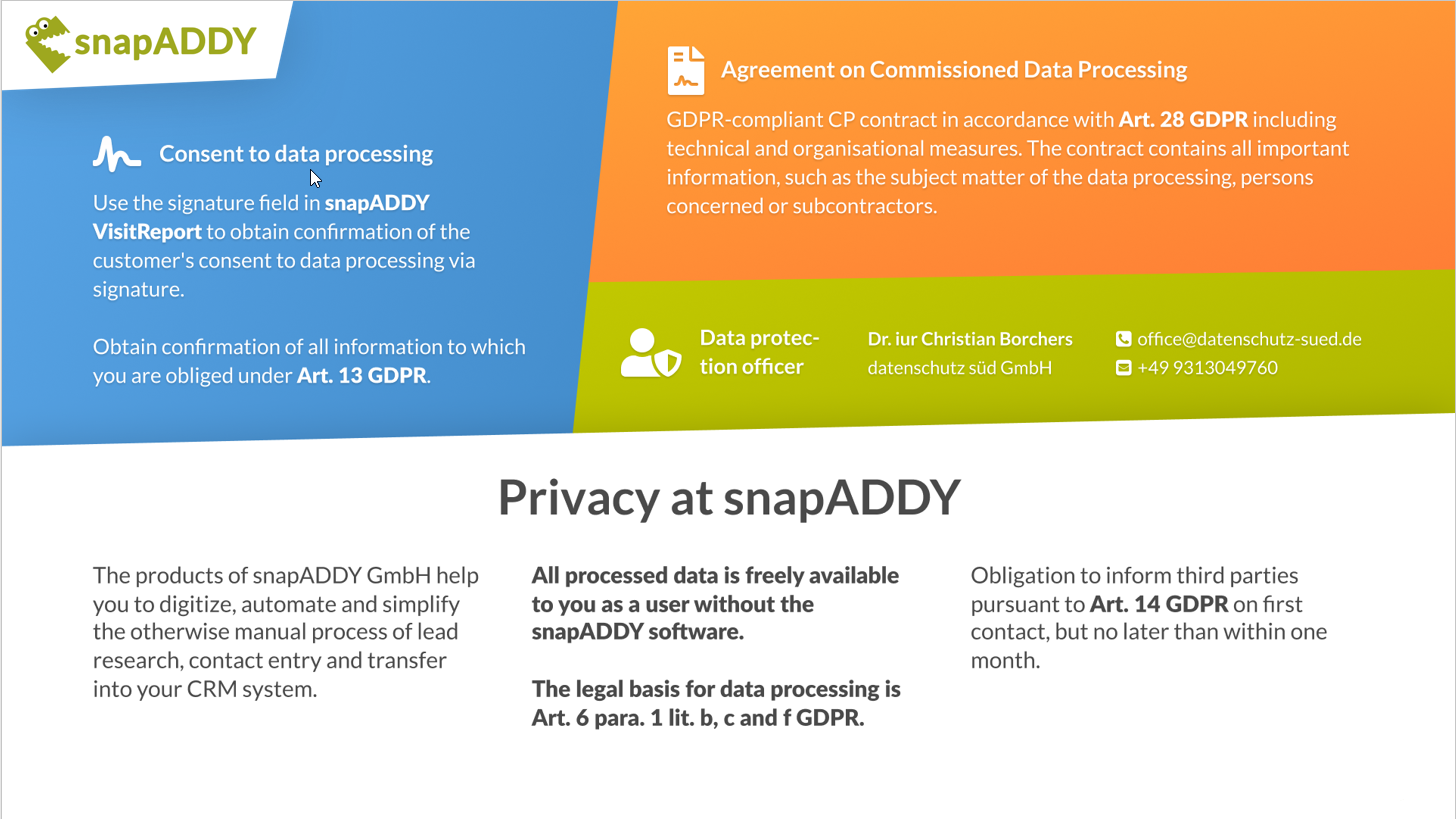 If you have more questions, feel free to contact our support under support@snapaddy.com or your Customer Success Manager.