How can I create terminal accounts
Learn how to easily create terminal accocunts.
Terminals are not limited to a single user, but to one device. The advantage of this licensing model is that several guests can access the terminal account - as long as they have the password. In this article you will learn how to create such accounts.
Please go to https://app.snapaddy.com/settings/terminals (Settings → Users and licences → Terminals)

Click on Add terminal

Fill in the following information:
Email address

PIN (Optional)

Password
and click on save.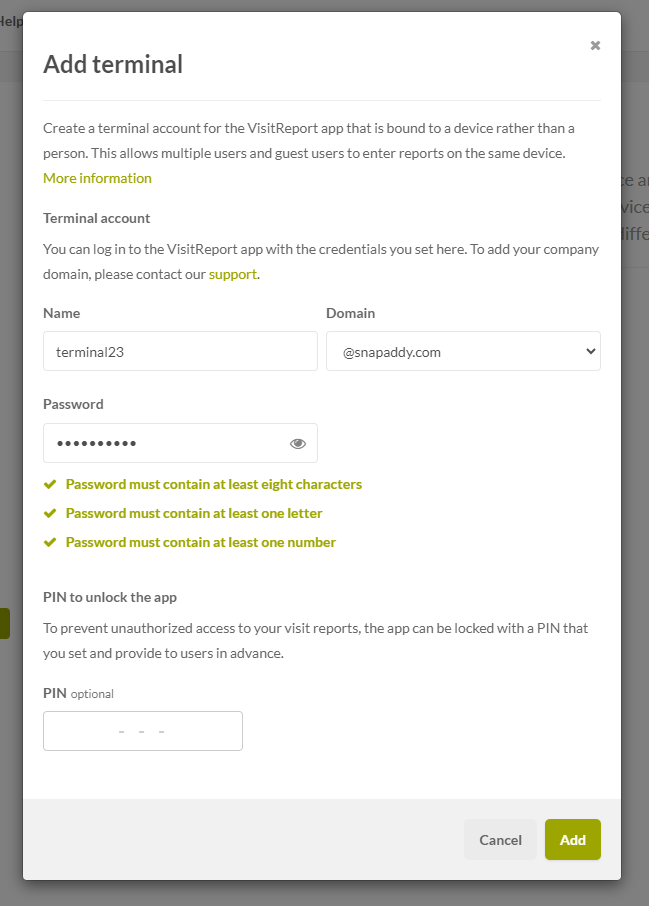 You can change the terminal access data (PIN and password) later by hovering over the desired terminal . When you do this, a pencil icon appears on the right. If you click on it, you can edit the terminal.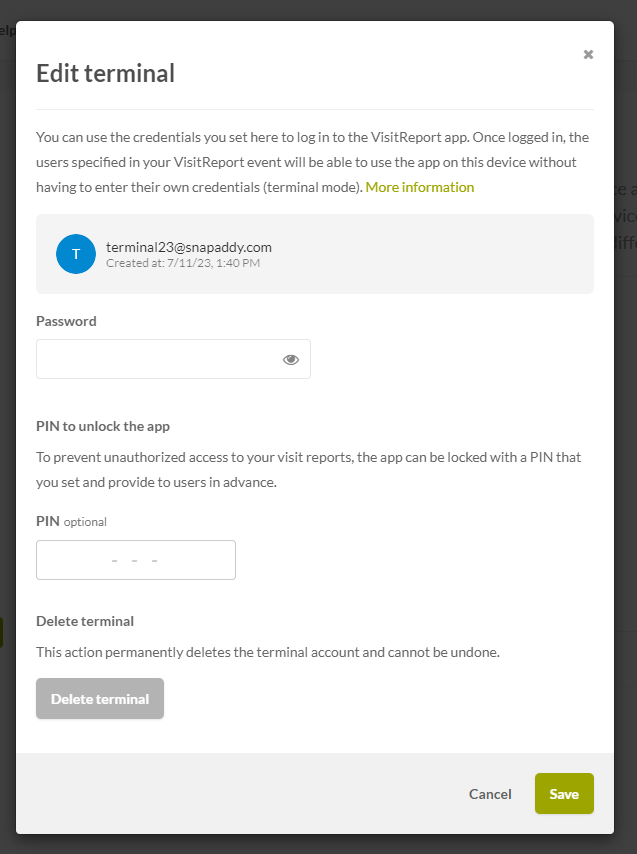 If you have more questions, feel free to contact our support under support@snapaddy.com or your Customer Success Manager.