How to export the report contacts to my e-mail marketing tool?
Sign in in the snapADDY Dashboard: https://app.snapaddy.com

Click on "VisitReport" → "Show Reports".

Select the Reports you want to export and click on the Bulk export button in the right top corner.

Choose your Marketing tool under Marketing Automation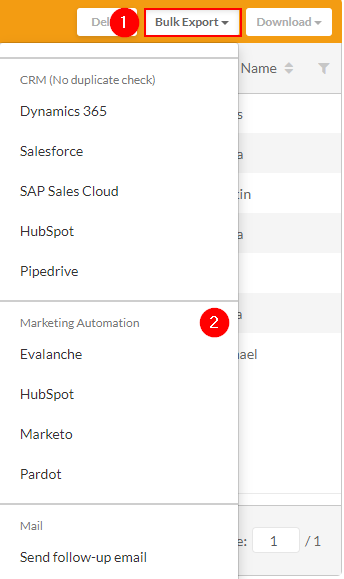 If you have any further questions, please feel free to contact support@snapaddy.com or your Customer Success Manager.