Working with contact data
How can I log in in Xing or LinkedIn in my browser?
To be able to use snapADDY DataQuality contact person search, you must be logged in with your account on Xing or LinkedIn in your browser. You can also log in directly from snapADDY DataQuality.
If you start the contact person search and are not logged in to Xing or LinkedIn, click on the grayed out symbol of the desired business network.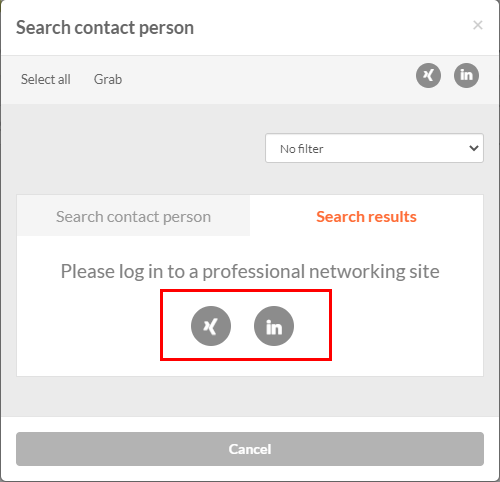 2. A browser window will open, where you have to log in.
3. Close the browser again.
4. Click the icon again.
5. The system now searches for contacts via the selected business network.
You can also log in to Xing/LinkedIn using the DataQuality Settings.