Working within the VisitReport Dashboard
How can I set up a screensaver for the terminal device?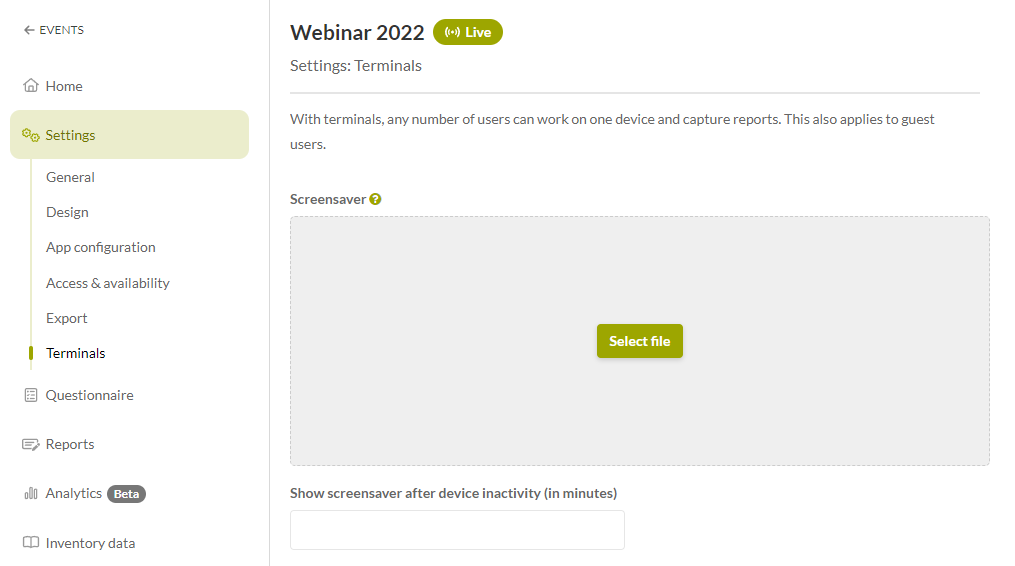 Open the desired Event under VisitReport.

Go to the Settings of the questionnaire and click on the field Terminals.

Choose the picture file you want to use for your screensaver by pressing the button Select file.

Set up the number of minutes, after which the screensaver should be activated.

You are all set! The changes are automatically saved.