Working with contact data
How can I use the excel import in snapADDY DataQuality?
1. Open snapADDY DataQuality and press on the button Add new → Excel.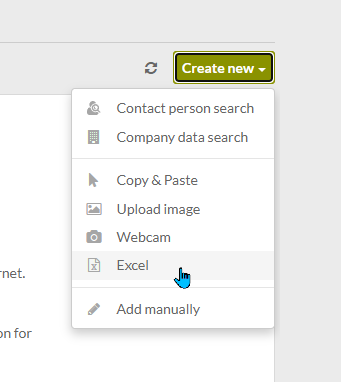 2. Choose the excel file you would like to import. The excel file needs to include the standard contact information as first name, last name, company etc.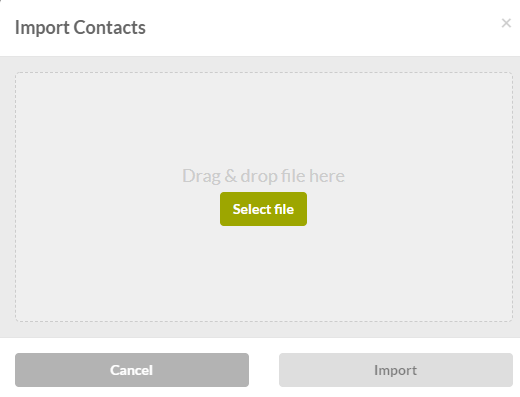 3. Once you select your file, you could map the columns from your excel file with the fields in snapADDY DataQuality and press on Import.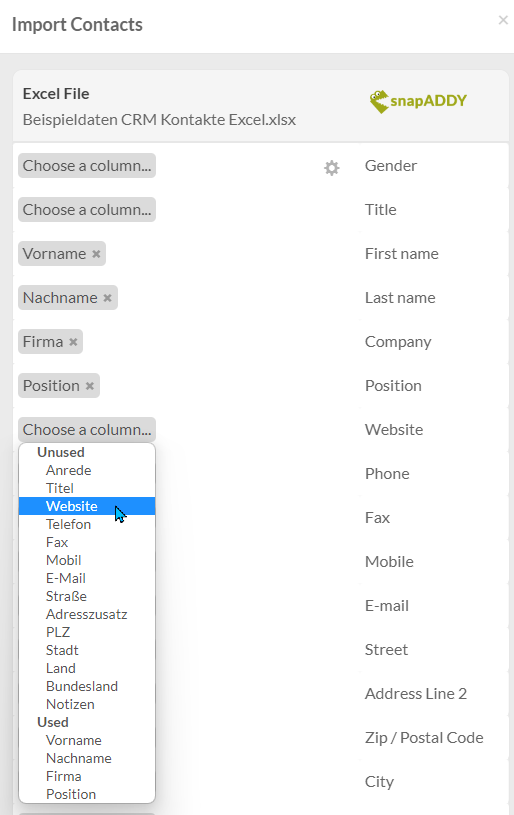 4. The data from the file will be shown in separate contact blocks in DataQuality and now you can continue editing these information via the contact person or the company data search.