Working with contact data
How do I add a contact image to a contact in DataQuality?
Click on the pencil icon while hovering over the initials of the contact person.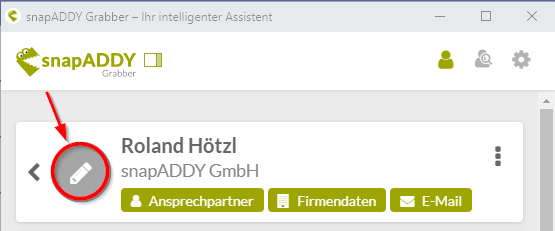 2. The Google Image Search will open.
3. Select the desired image.
4. The picture is added to the contact.