Working with contact data
How do I complete the contact person data in snapADDY DataQuality?
Click on the More icon for a contact in DataQuality and then on Complete.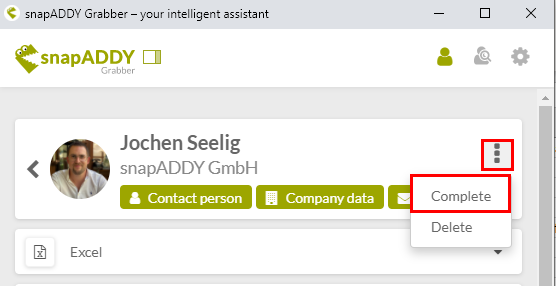 2. Now you can insert already copied contact data to complete the contact.

3. Wherever new data is recognized, you can now select the desired data.

4. Finished! The contact has been completed and the e-mail address is updated.