With the snapADDY follow-up mail feature you can send a follow up e-mails to the recipients from the visitor reports. You can send a follow-up email during the export via the VisitReport app or right from the snapADDY dashboard.
Send an e-mail during the export from the VisitReport app


To use the direct export via the app, please make sure that you have activated the delivery of the follow-up e-mail in the app.
This could be optional or mandatory for all the users in you organisation.
Please open the Settings of the desired follow-up e-mail template in your VisitReport configurator.

Choose one of the options shown bellow.
If you decide not to send the follow-up e-mail from the app, you can disable this functionality and send the follow-up e-mails after the reports has been exported in the snapADDY dashboard.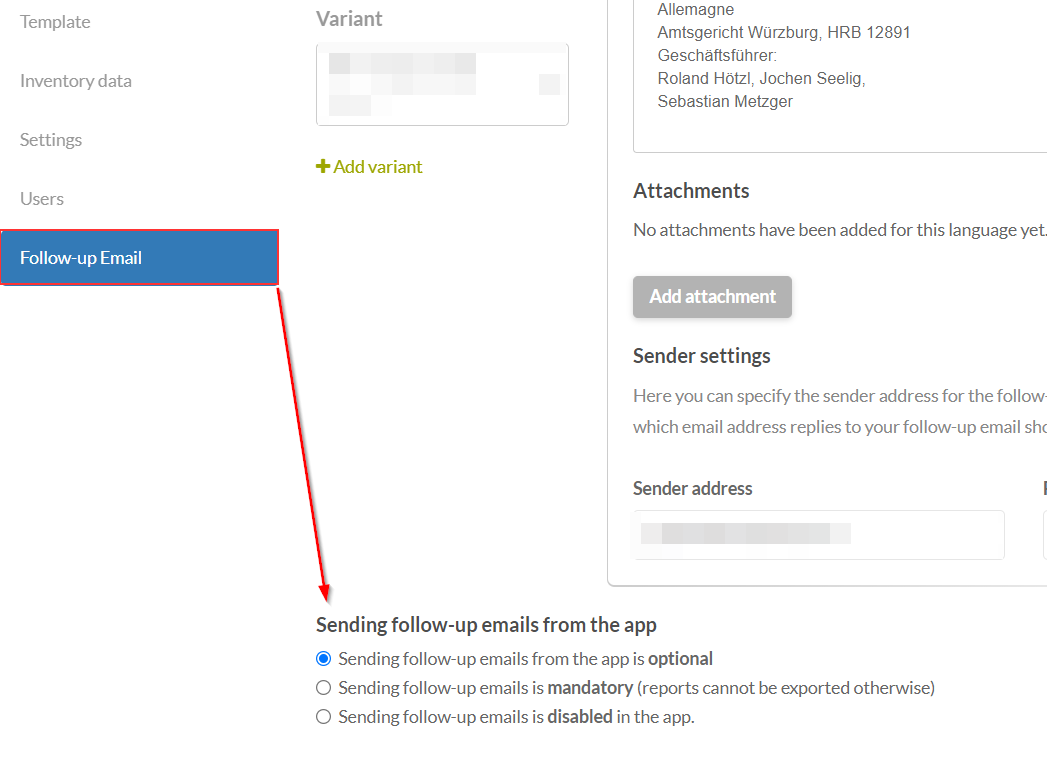 Send an e-mail from the snapADDY Dashboard


Please open the Reports dashboard unter: https://app.snapaddy.com/questions/

Open your desired template, for which you have created a follow up e-mail template

Select the recipients who need to receive an e-mail

Press the Bulk Export button → Send follow-up mail