Export (CRM, PDF, Excel ...)
How to use filters in the Reports Dashboard
Each column now has a filter icon. After clicking on the filter icon a drop down menu will appear showing all the possible values for that specific column.
Clicking the checkbox (one or several) will activate the filter function for that particular column.
One can apply filters to multiple columns at one time. If no boxes are checked in the column no filter is applied to those values. If you wish to exclude certain values from the column, the easiest thing to do is click Select All and then un-check the values to exclude.
To clear the filter from one particular column click Select All twice so that no boxes are checked. To clear the filters from all the columns click on the option Clear Filters next to Analytics.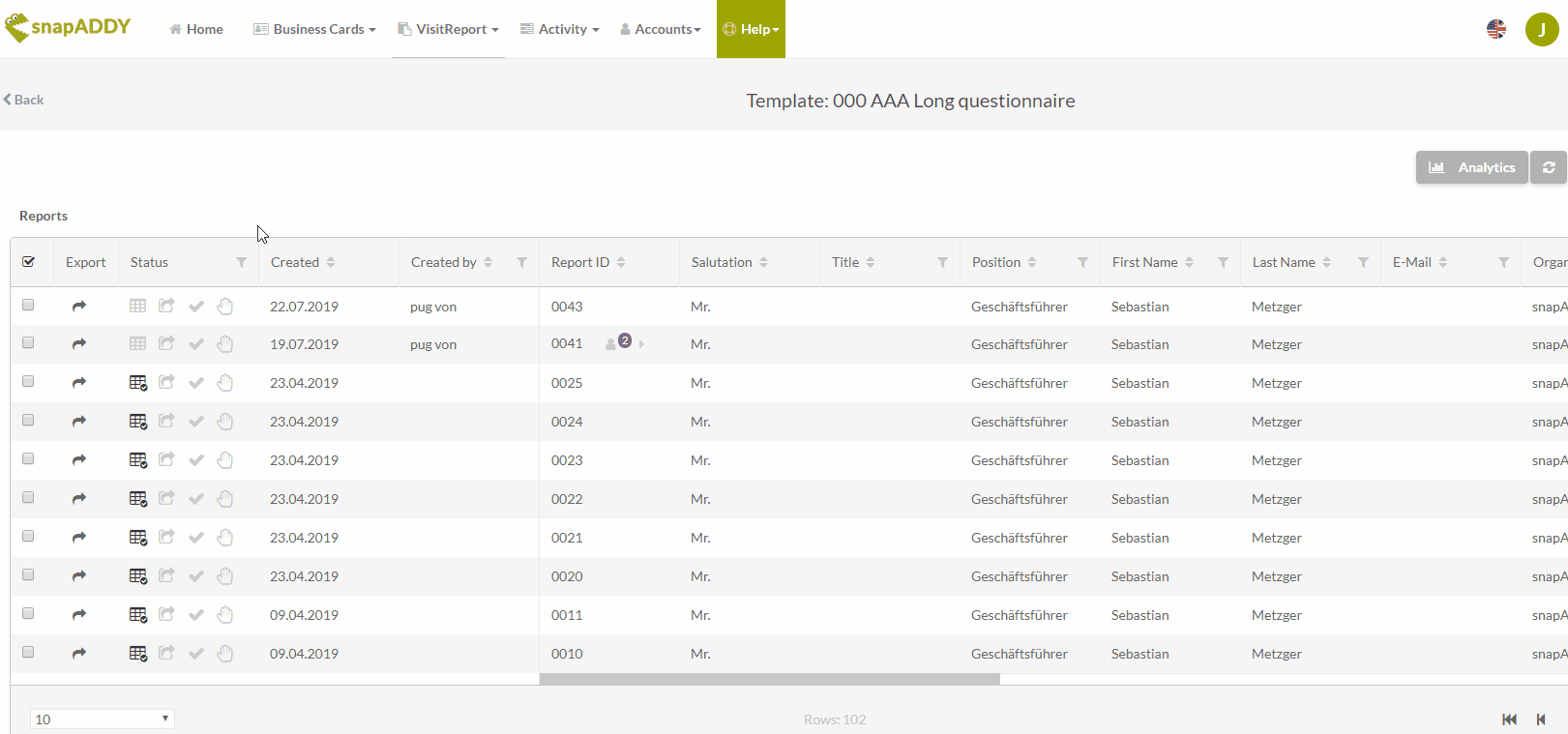 Tip: Use shift + scroll for horizontal scrolling.
If you have any further questions, please feel free to contact support@snapaddy.com or your Customer Success Manager.