How can I establish the connection to Hubspot?
Before you try to export the contacts from the visit reports, please check if you are successfully connected to Hubspot. The connection to Hubspot can be established by the administrator in the system integrations.
How can I export my contacts to Hubspot?
As soon as you establish the connection to Hubspot, please go to the VisitReport overview and open the reports of the event, you want to export.
Select the reports you want to export.

Click on Bulk Export and choose Hubspot under Marketing Automation.

The contacts will be exported to Hubspot.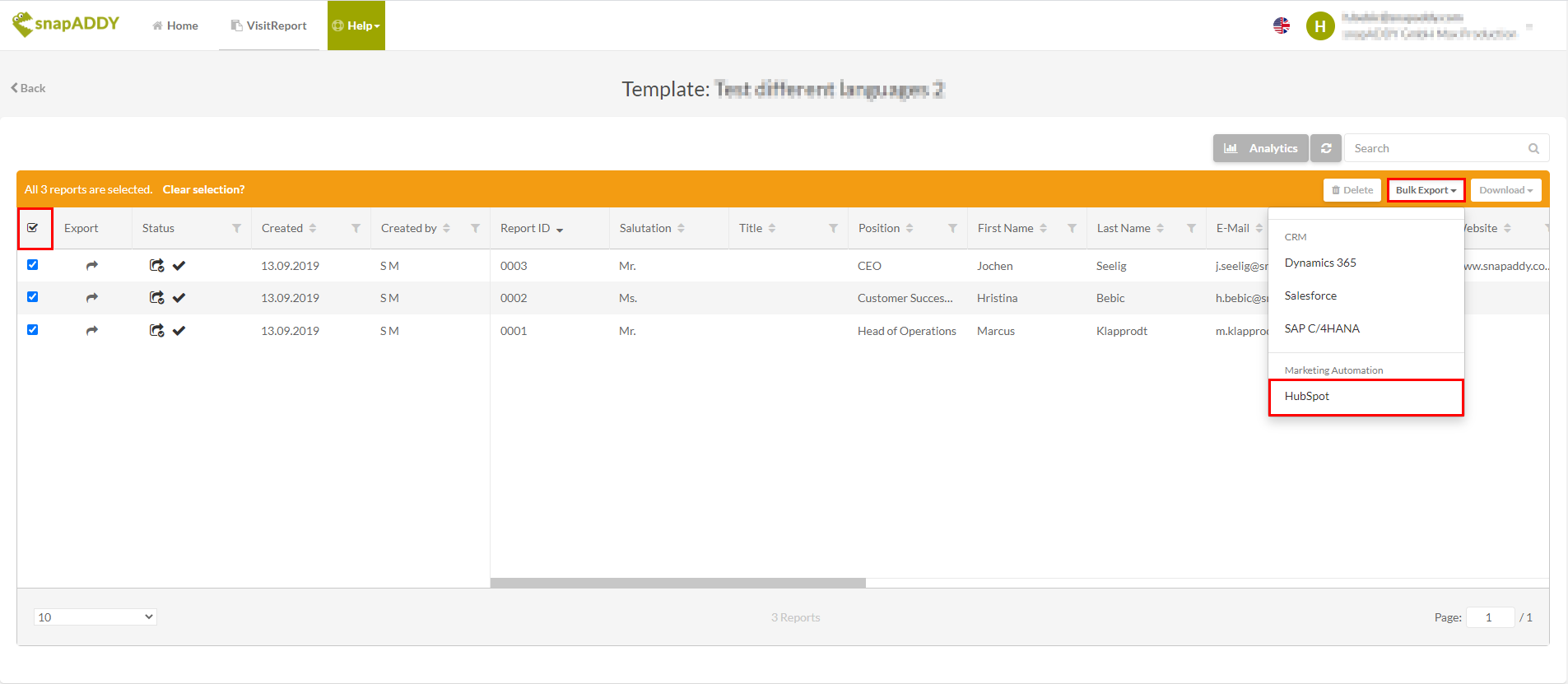 4. The exported contacts can be found under Contacts in your system.

Is there a duplicate check during the export?
There is a rudimentary duplicate check, based on email (contacts) or domain (company). If an entity exists, no values are overwritten by default.
If you want to define specific rules for which contact fields can be overwritten, replaced with new information or not changed at all, we could prepare an individual mapping for you. For further information please contact us under mapping@snapaddy.com.