Where can I find the Campaign ID in Microsoft Dynamics?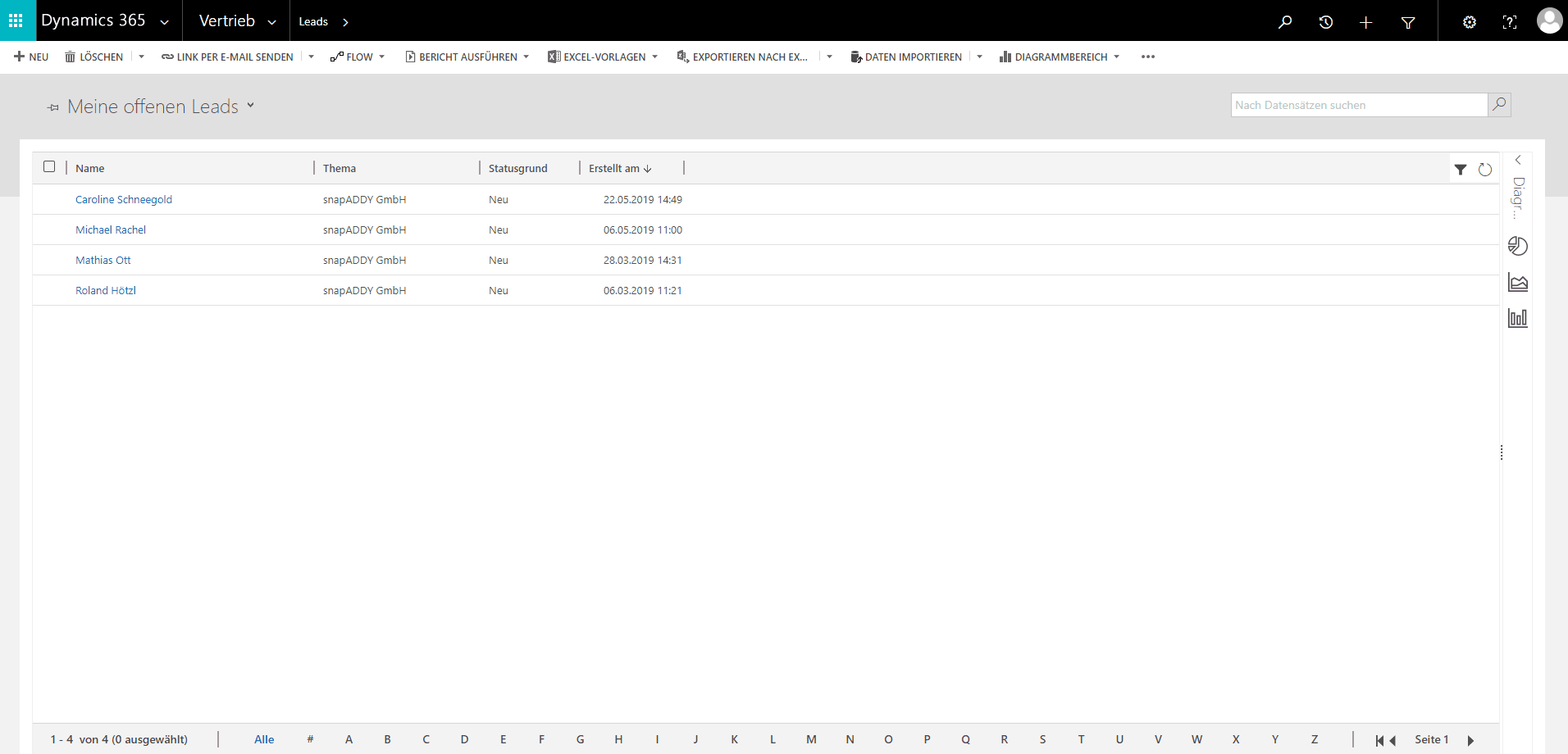 Please log in with your Microsoft Dynamics Account.

Click on the Button "Leads".

Choose a person from your list, that belongs to the campaign you're searching for.

Afterwards you need to click on the magnifier next to the field "Source Campaign" and choose "Look Up More Records".

Now you can choose the campaign you're looking for. A new Pop-Up will open.

Here you can copy the ID from the location bar.