Working within the VisitReport Dashboard
Creating and exporting of a Signature Field
In order to be able to obtain the consent for further processing directly at the trade fair, we offer the signature field
In the following steps, we will show you how to add and export it after the fair.
1. In the VisitReport → Configurator add a new field with the type "Signature".
The information text contains the information regarding the consent, which the trade fair contact can sign.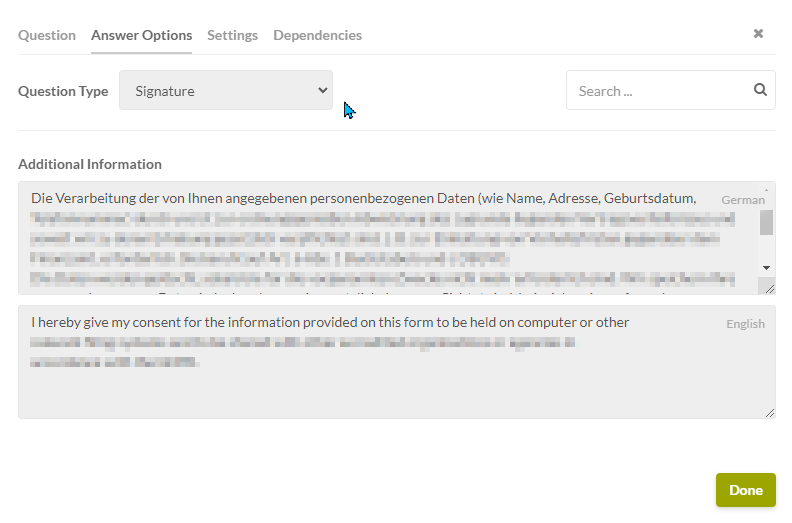 2. Within the VisitReport app the entry is visualized as follows.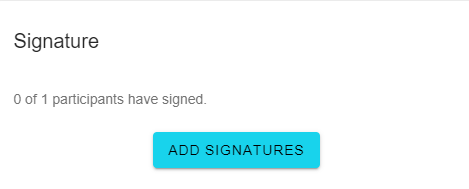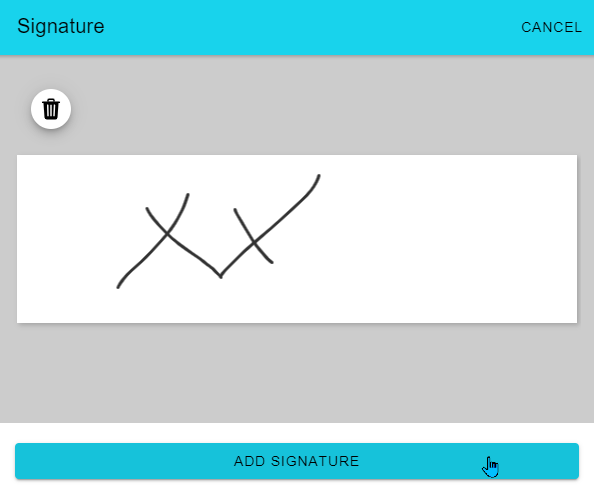 3. After exporting the VisitReport to the dashboard you have several options.
When exporting to a CRM system, the signature including the note text is added to the entity as a PDF file.

The consent can be downloaded separately

The approval is part of the PDF download
The consent then includes the reference text, the signature and the name of the customer in plain text.