CRM Username and CRM User ID and their function
What are the fields Username and User ID needed for and what information has to entered?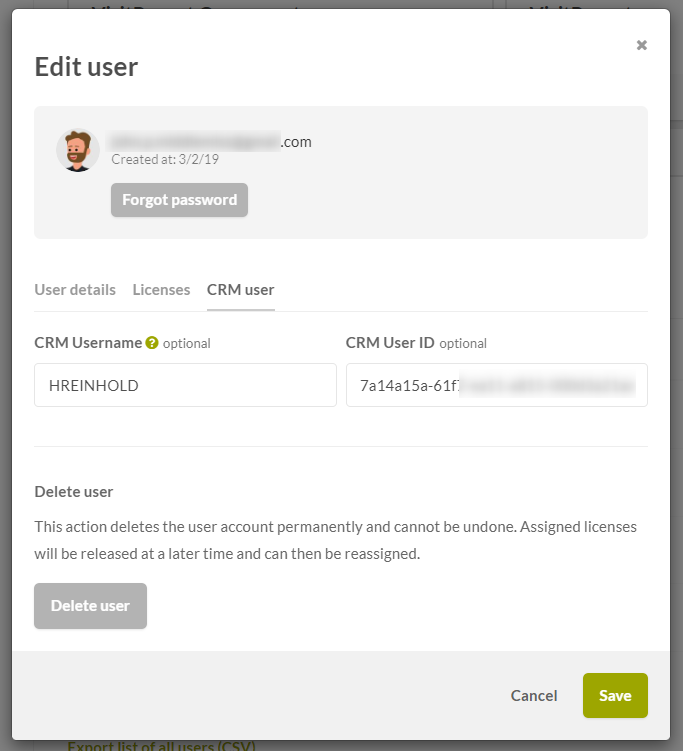 The CRM Username field is primarily used for the SAP OAuth AutoLogin feature. Information regarding this can be found here:
The CRM User ID field on the otherhand can be used for mapping purposes i.e. allocating Leads, Contacts etc. to the creator of a VisitReport. This results in the Lead owner being the creator instead of the person who exports the data from the reports dashboard to the CRM.
SUMMARY:
CRM Username - only used for SAP OAuth Autologin
CRM User ID - used for owner/task mapping. User IDs from the following CRMs can be entered here: Salesforce, Dynamics365, SAP, Hubspot, Pipedrive