How can I add a profile picture to my snapADDY account?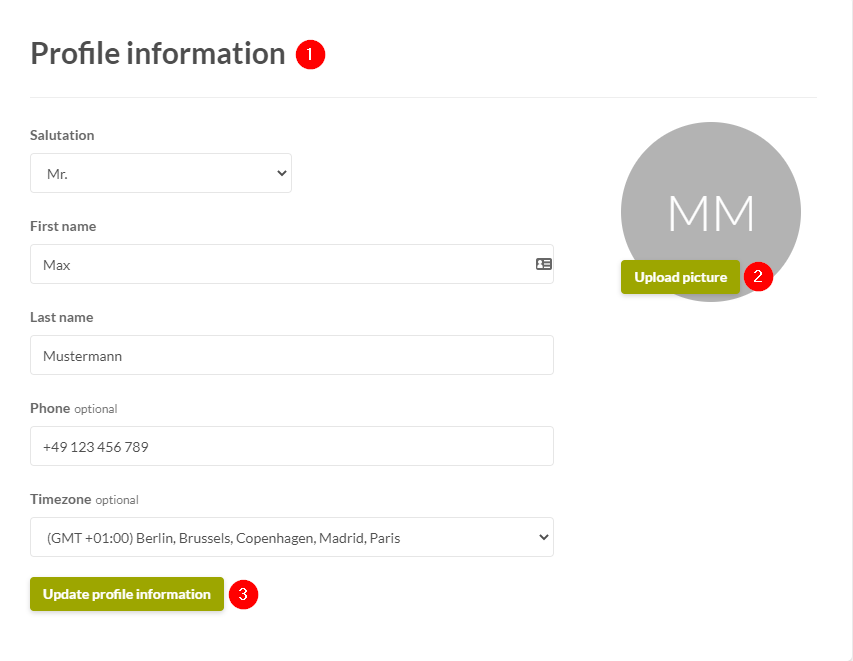 Open your Profile settings in the snapADDY Dashboard.

Click the button Upload picture on the right.

Update your profile information.
Your profile picture has now been set. It will be shown in the VisitReport app, after you activate the Team-Coordination function to an event.