Learn what options you have as a user
The thank you email feature provides the ability to send attachments to prospects. In some cases, the admin has already added attachments that are sent to prospects by default.

But what if the prospect is interested in a specific product?

In this case you can attach a file by yourself :
The file must be uploaded to the media library beforehand .
Go to the "Media Library" tab.





Alternatively, you can go directly from the thank you email to the media library.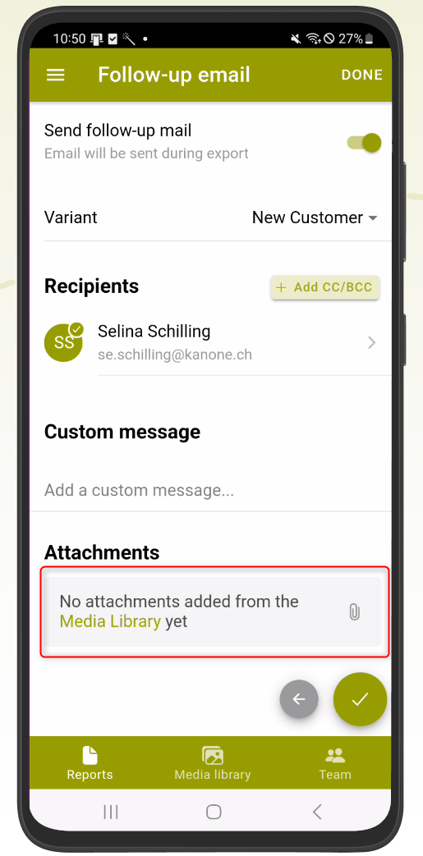 Find the file you want and click on the three dots.





Now this file is attached to the thank you email and sent to the prospect.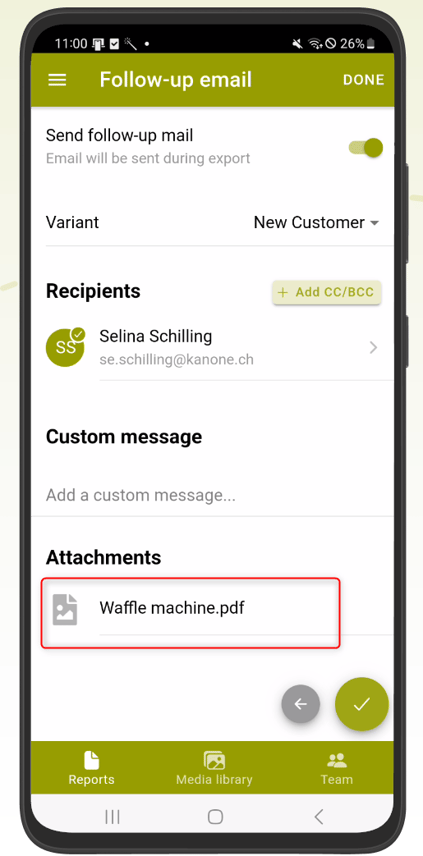 You can attach the file to the thank you email at any time - either before you start the report or while you are answering the questionnaire. The only requirement is that the admin has activated the thank you mail function.
Attachments can also be attached automatically depending on the answer. For example, if the interlocutor is interested in waffle machines and you select this answer option, the file will be sent along. The attachments must have been previously added to the respective question by the admin.
The attachments are sent as download links. These are valid for 90 days.
If you have any further questions, please feel free to contact support@snapaddy.com or your Customer Success Manager.