Using Zoho as an example
How can I connect my CRM system via Zapier? (Example: Zoho CRM)
1. Log in to your Zapier account and visit the following website.
👉🏽Zapier
2. Click on "Create this Zap" and "Continue" in the next window.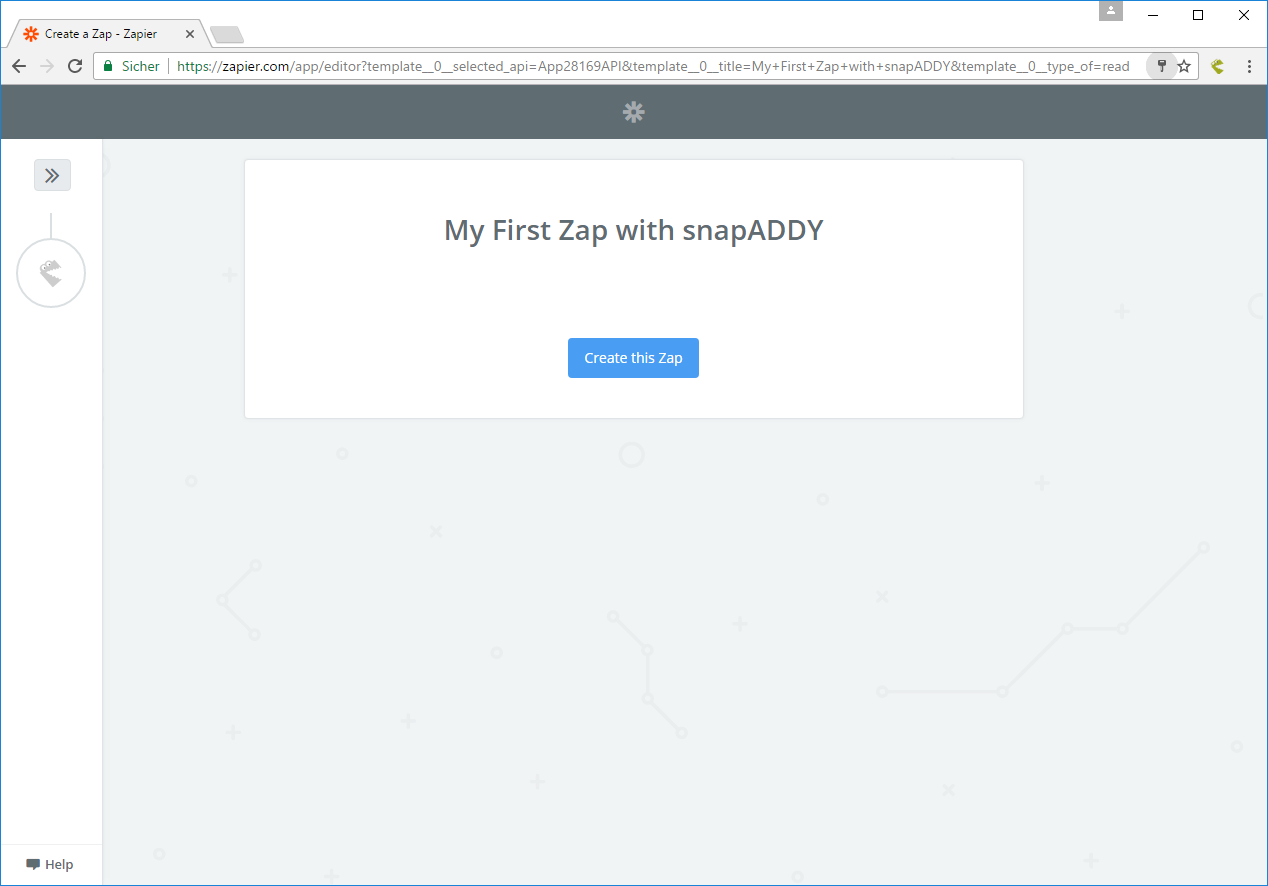 3. Copy the Zapier-URL to your clipboard.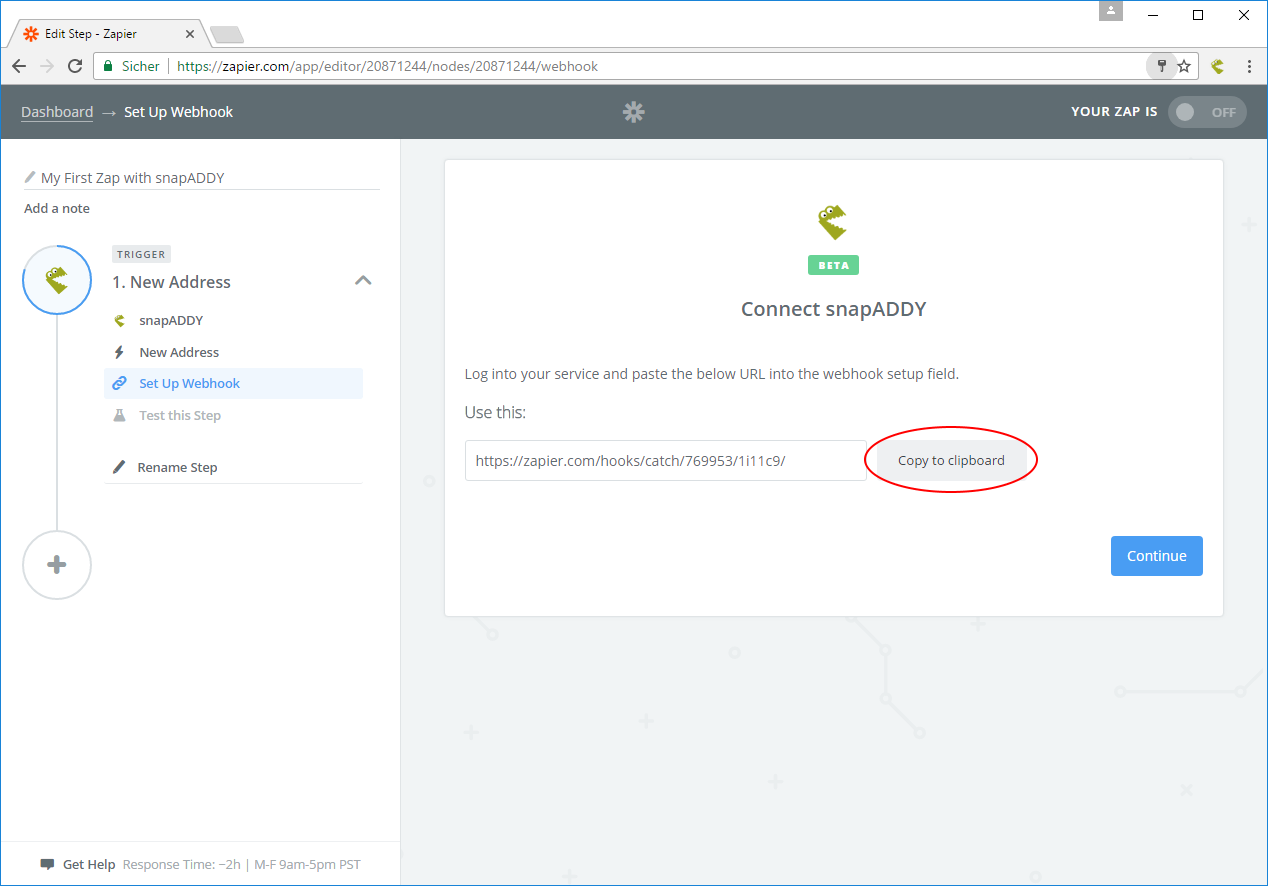 4. Paste the Zapier-URL to snapADDY DataQuality Settings → Export → Zapier and click on Test connection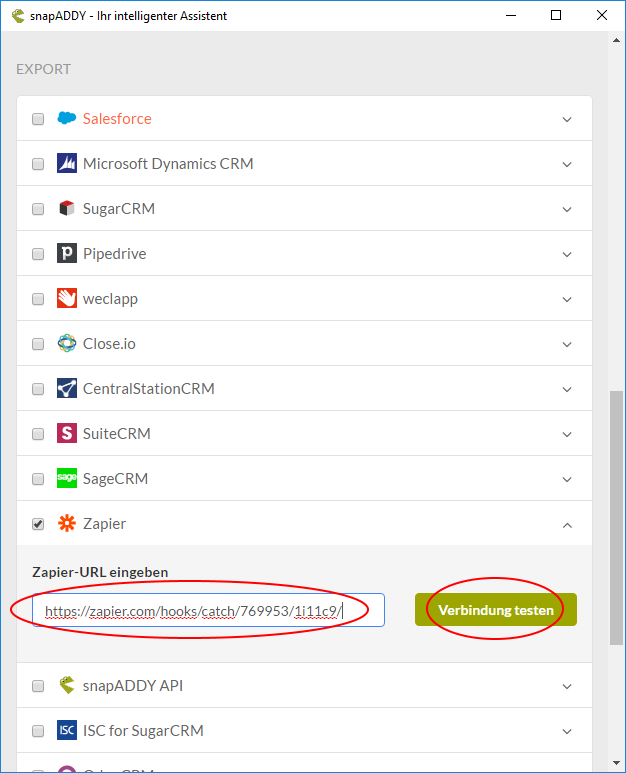 5. Go back to Zapier and click on "Continue" and then "Ok, I did this".
For this step it is necessary to have at least one address data record created in snapADDY DataQuality.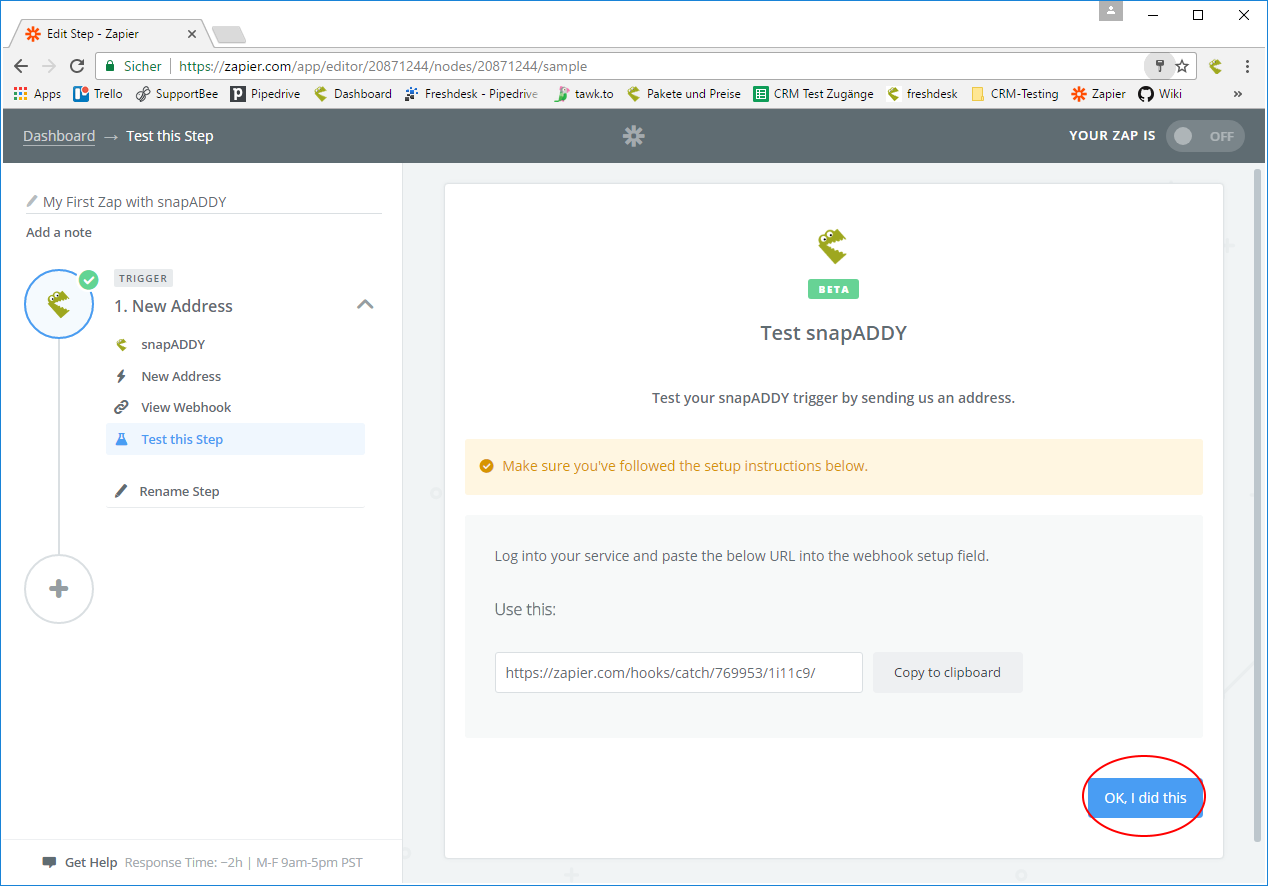 6. Now the connection to snapADDY DataQuality is completed. Afterwards you have to realize the connection to your CRM system. Therefore create a action in Zapier and choose your CRM system, which has to be supported by Zapier.
7. Example: Zoho CRM
Type in Zoho CRM to the search field and click on the result.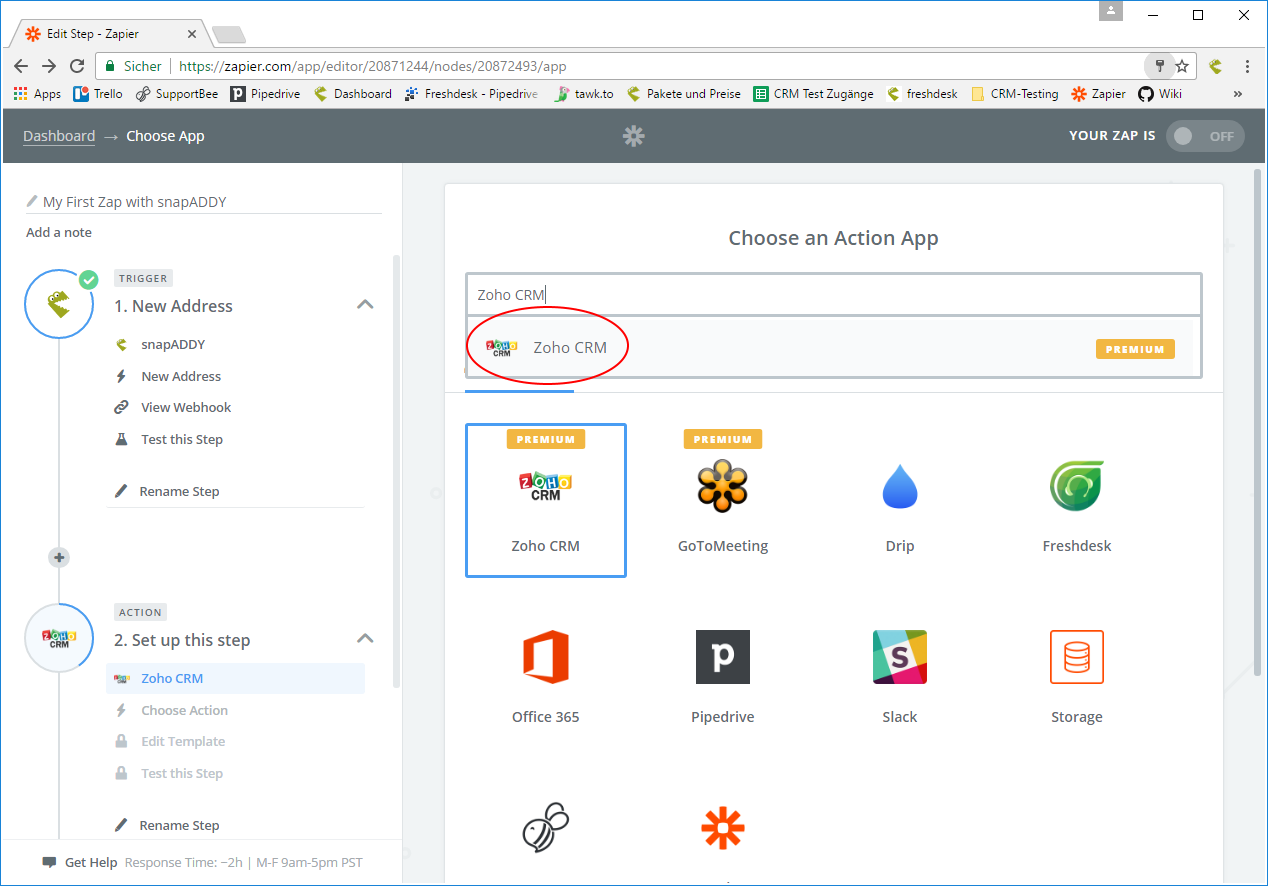 8. Choose which action you want to perfom. Confirm with "Save + Continue".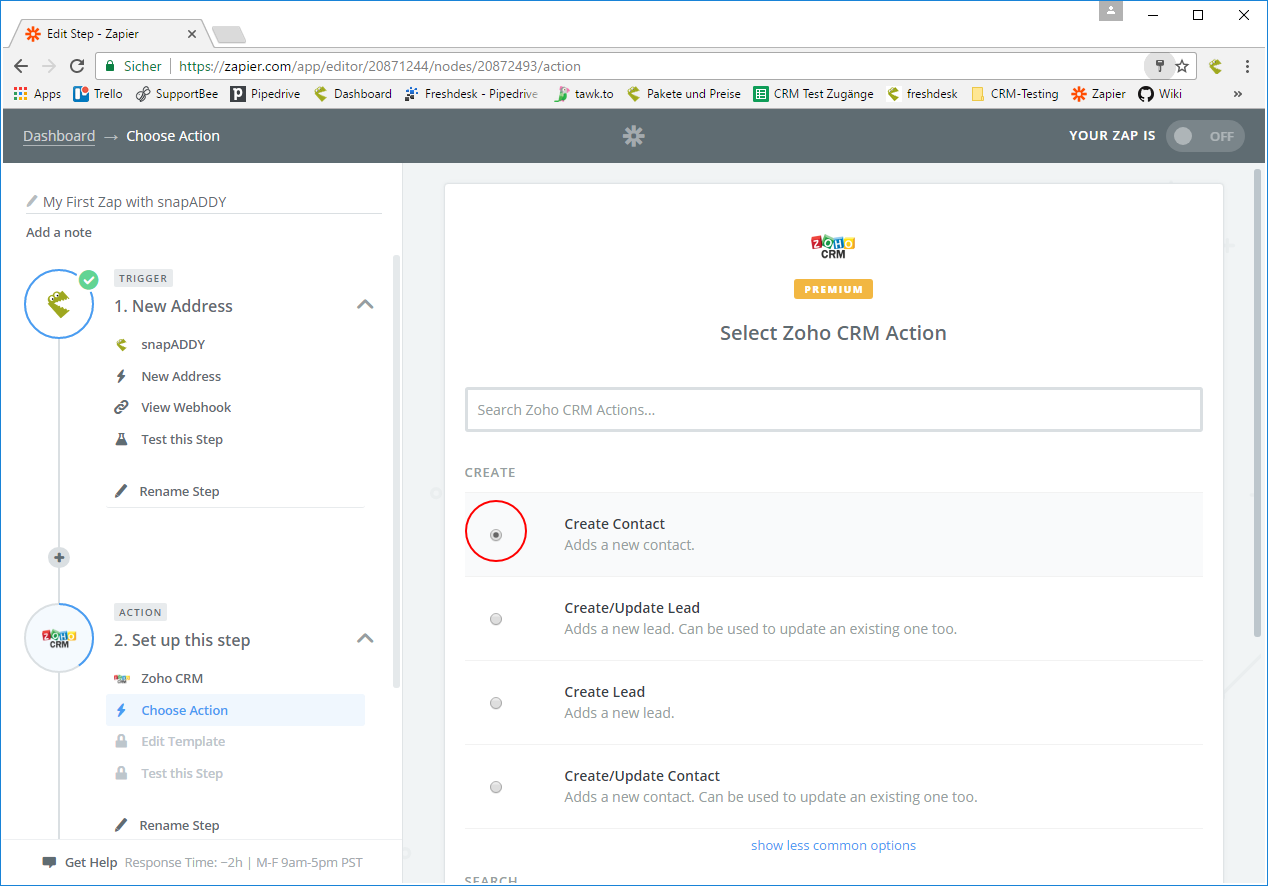 9. Connect to your Zoho CRM account by copying the Auth Token and pasting it to the corresponding field. Confirm with "Yes, Continue"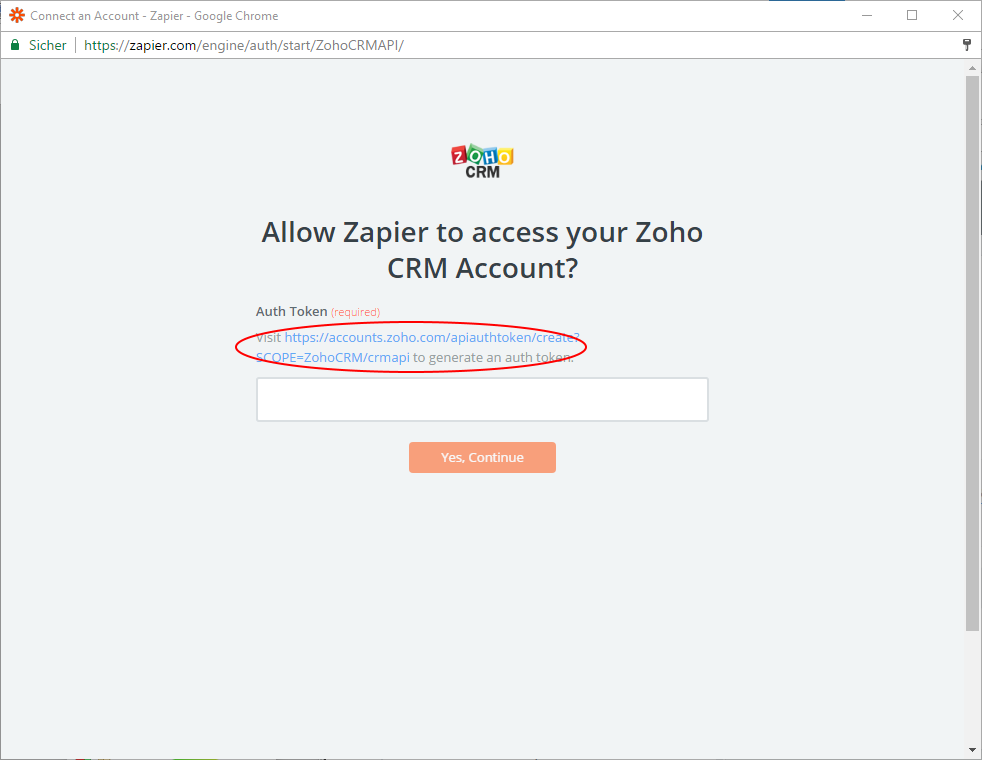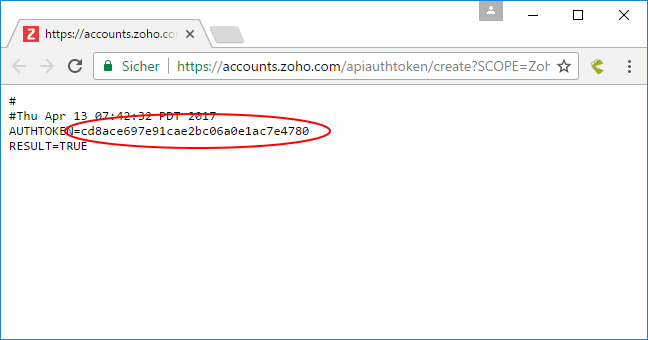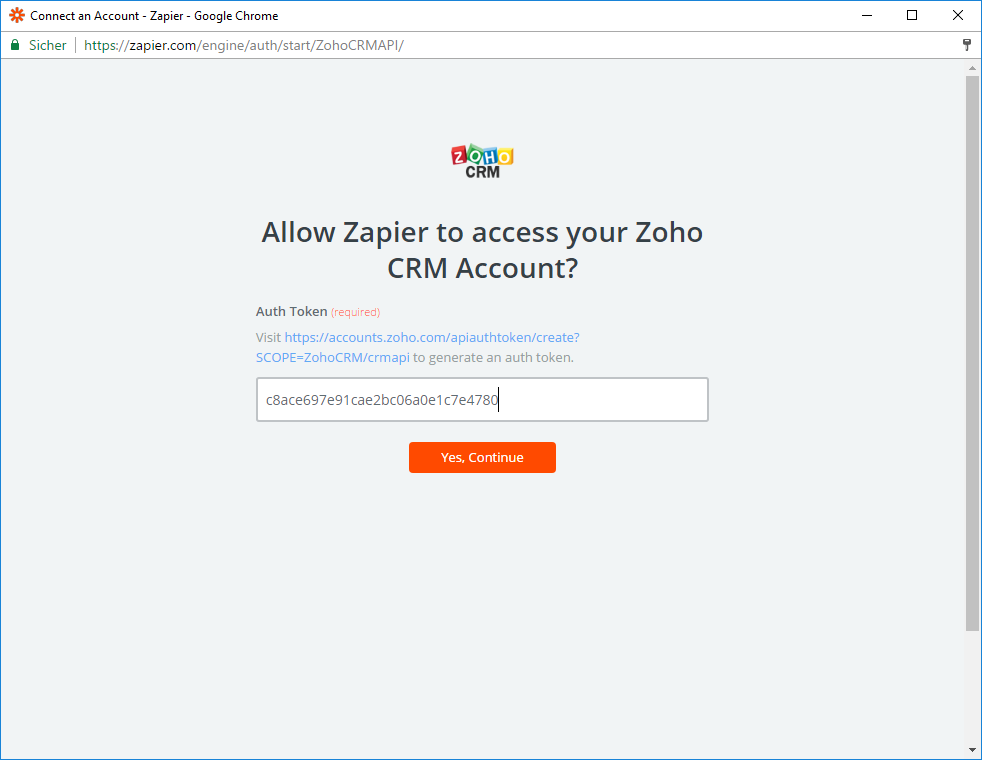 10. Link the snapADDY DataQuality fields with the fields of your Zoho CRM. Confirm with "Continue"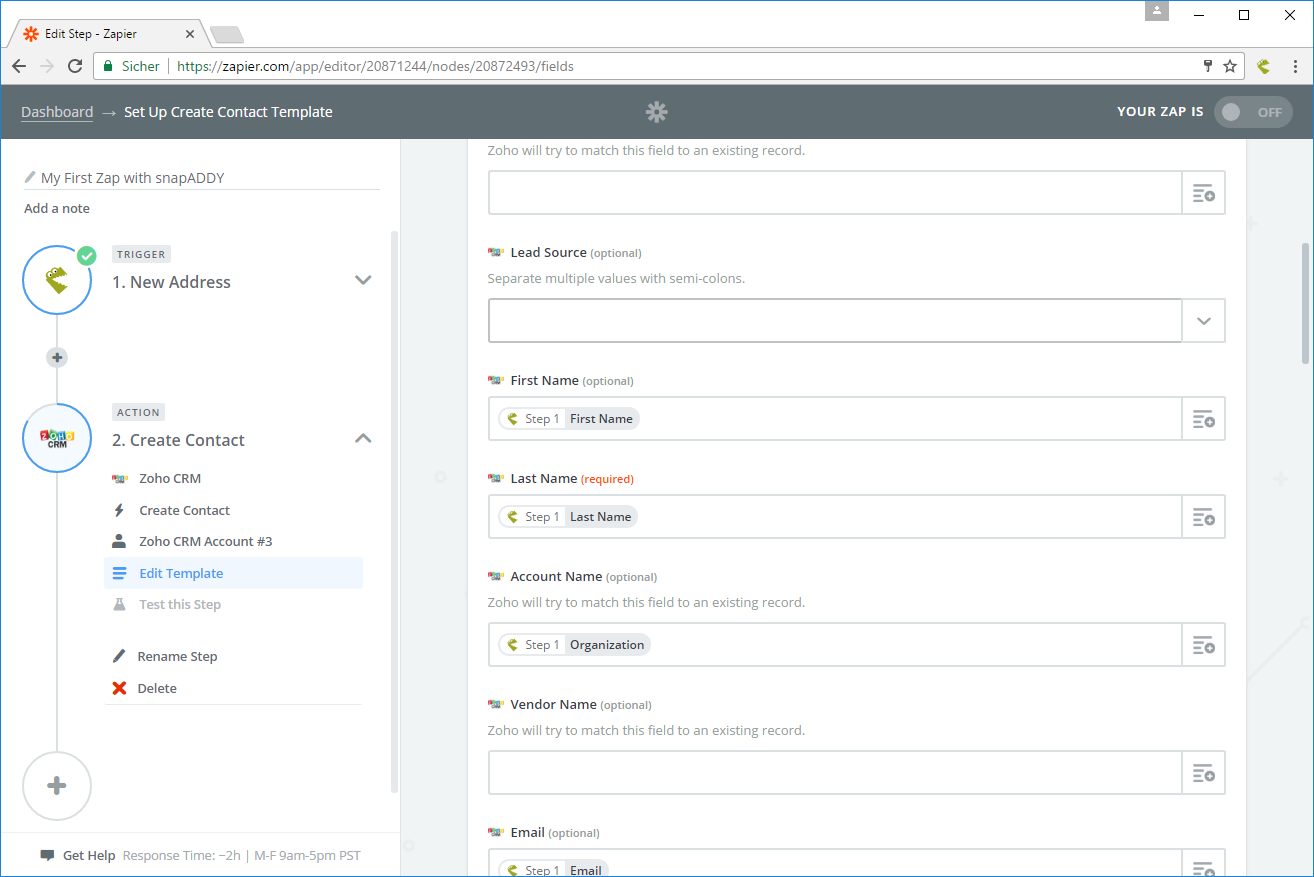 11. Click on "Create & Continue" and check if the contact/lead has been correctly created in your Zoho CRM.
12. Activate the Zap. Now you can export contacts from snapADDY DataQuality to Zoho CRM. Aktivieren Sie den Zap.