After you have finished a report you have to export it to your dashboard.
The following steps are describing the way on exporting the visitor reports to the snapADDY Dashboard as a main export target.
To export a finished report from the VisitReport app you can use the swipe option to the left and press the green export cloud button.

If you want to select more then one reports, press the Edit button on the right and check the reports you want to export. After that press the Export button.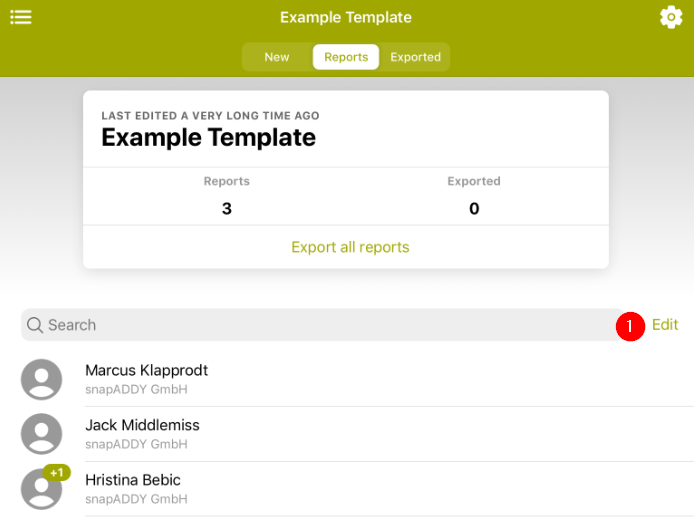 A third possibility to export all the reports at once, is to use the Export all reports button.
TIP: At the end of a trade show or event, you need to make sure that you have exported all reports from the VisitReport app. In order to get a reminder to do this, please activate the Export reminder functionality in the settings of the app. Once the event is deleted or archived, it no longer appears in the app.
If you have any further questions, please feel free to contact support@snapaddy.com or your Customer Success Manager.