DataQuality in your CRM System
How does the snapADDY Updater for Salesforce work?
With the snapADDY Updater for Salesforce, you can directly update your Leads, Contacts and Accounts in your CRM system.
Establish the connection between snapADDY DataQuality and Salesforce.

Log into Salesforce in your browser.

Select a lead, account or contact.

Click on the Update button.

Depending on the selection above, you have the option to update the chosen information or to add a new contact.

Select the desired option.

snapADDY DataQuality then opens and you can search for new information as usual.

Click on Save to save the new data in the CRM system.
The snapADDY Updater is available for:
I. The Salesforce Default apps as Sales, Marketing, Service (Lightning Experience)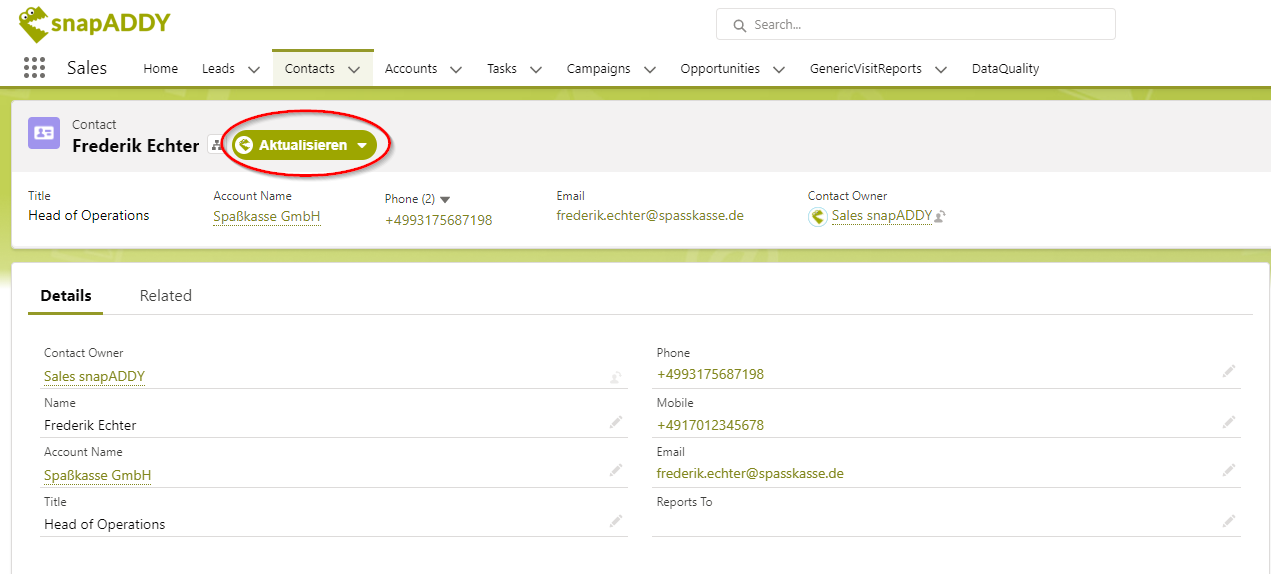 II. The Sales Console (Lightning Experience)

III. Salesforce Classic