How can I change my password?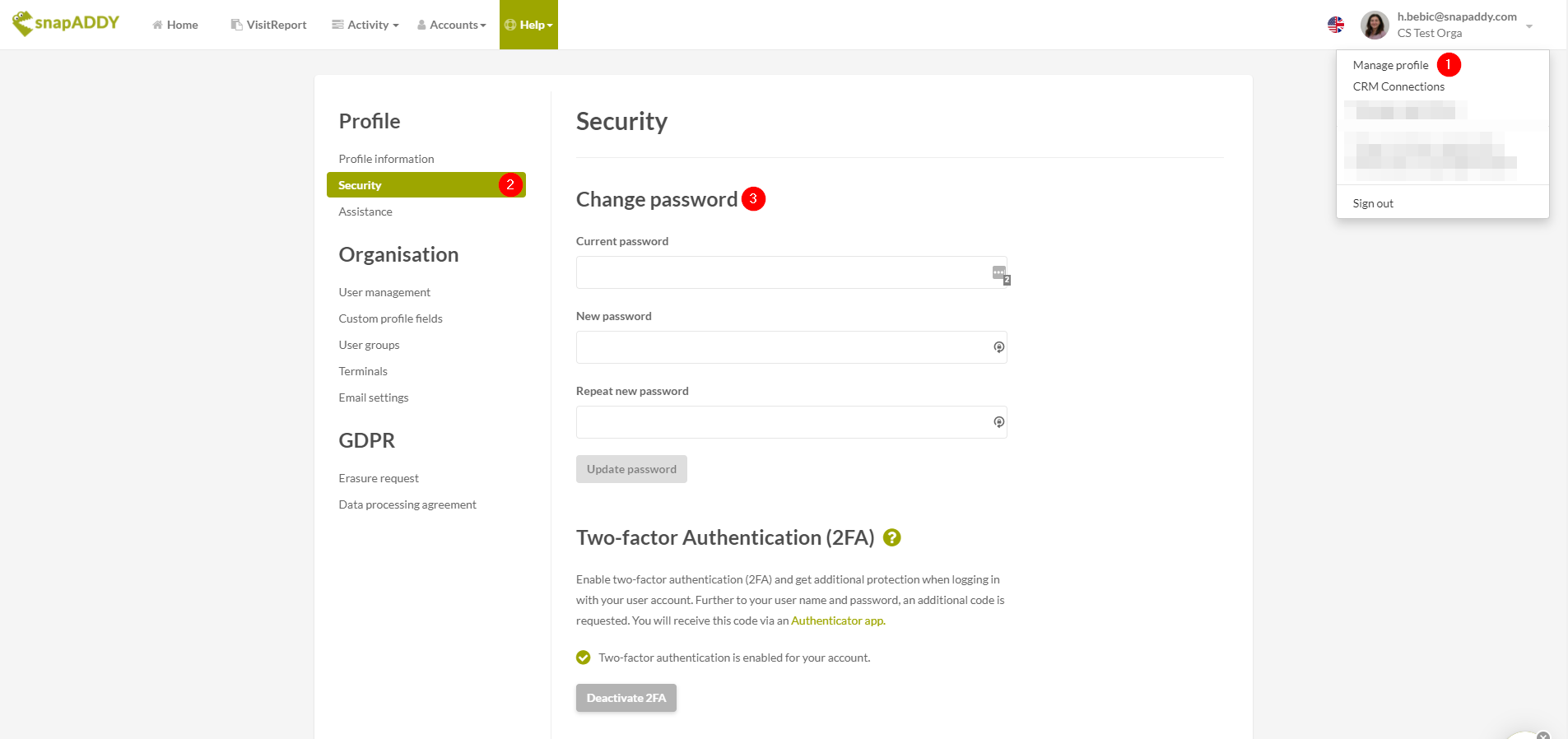 Please go to http://app.snapaddy.com and click on Manage Profile.

Click on the area Security on the right side of your profile.

You can update your password under the area Change password.
In the first line type your current password. In the second line type your new password and repeat it in the third line.
4. Click on Update password.
Your new password is set up! 🎉
If you forgot your password and need to setup a new one, please follow this link 👉 I forgot my password!