What are the features of VisitReport Meetings?
The "Meetings" feature allows you to schedule meetings and manage resources at trade shows and in the field.
Meetings overview
On the Meetings: Calendar page, users can view their meeting calendar, create new meetings, and edit booked meetings. Optionally, resources can be booked for meetings and detailed attendee information can be stored.
> How can I create and edit meetings?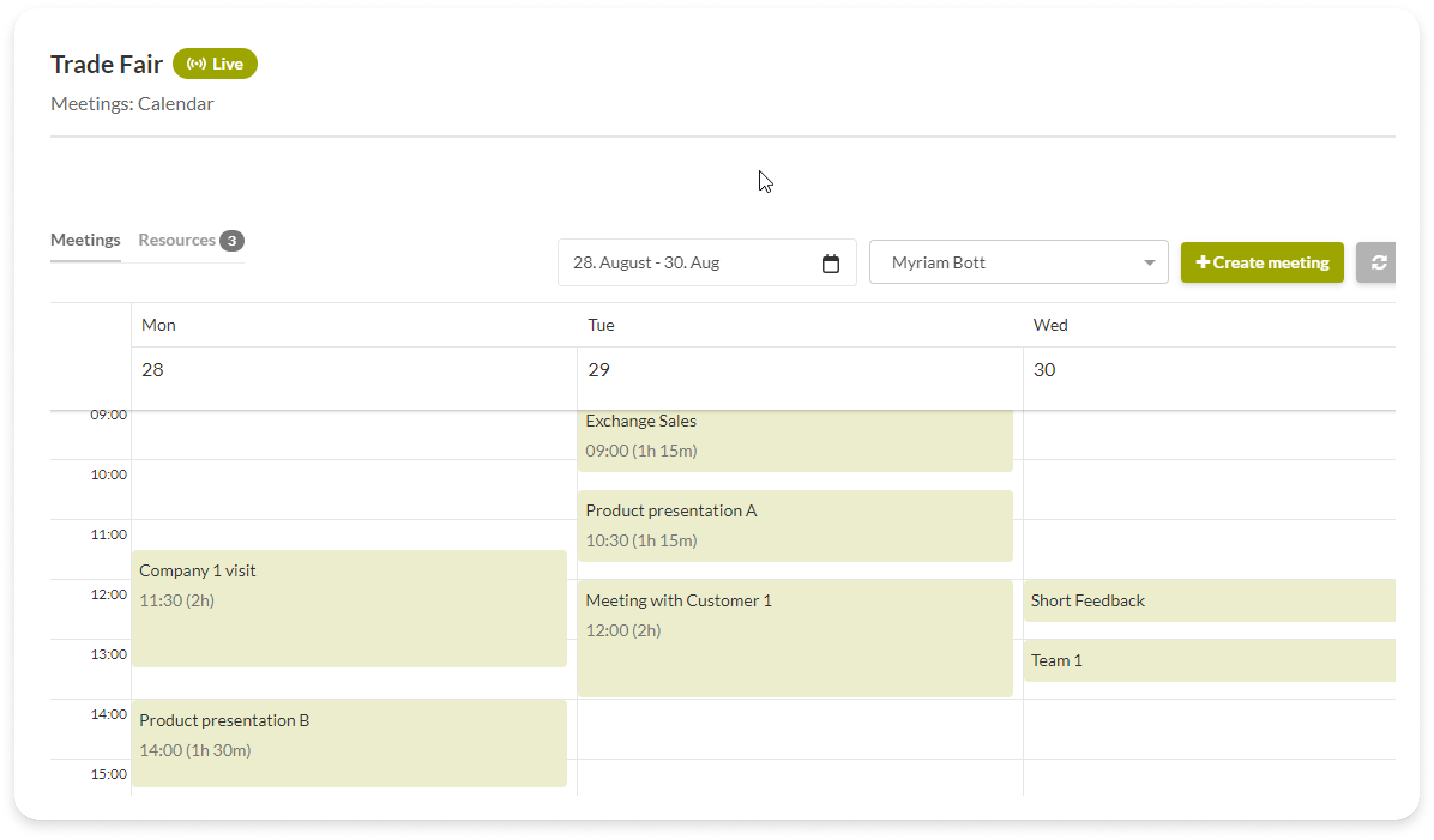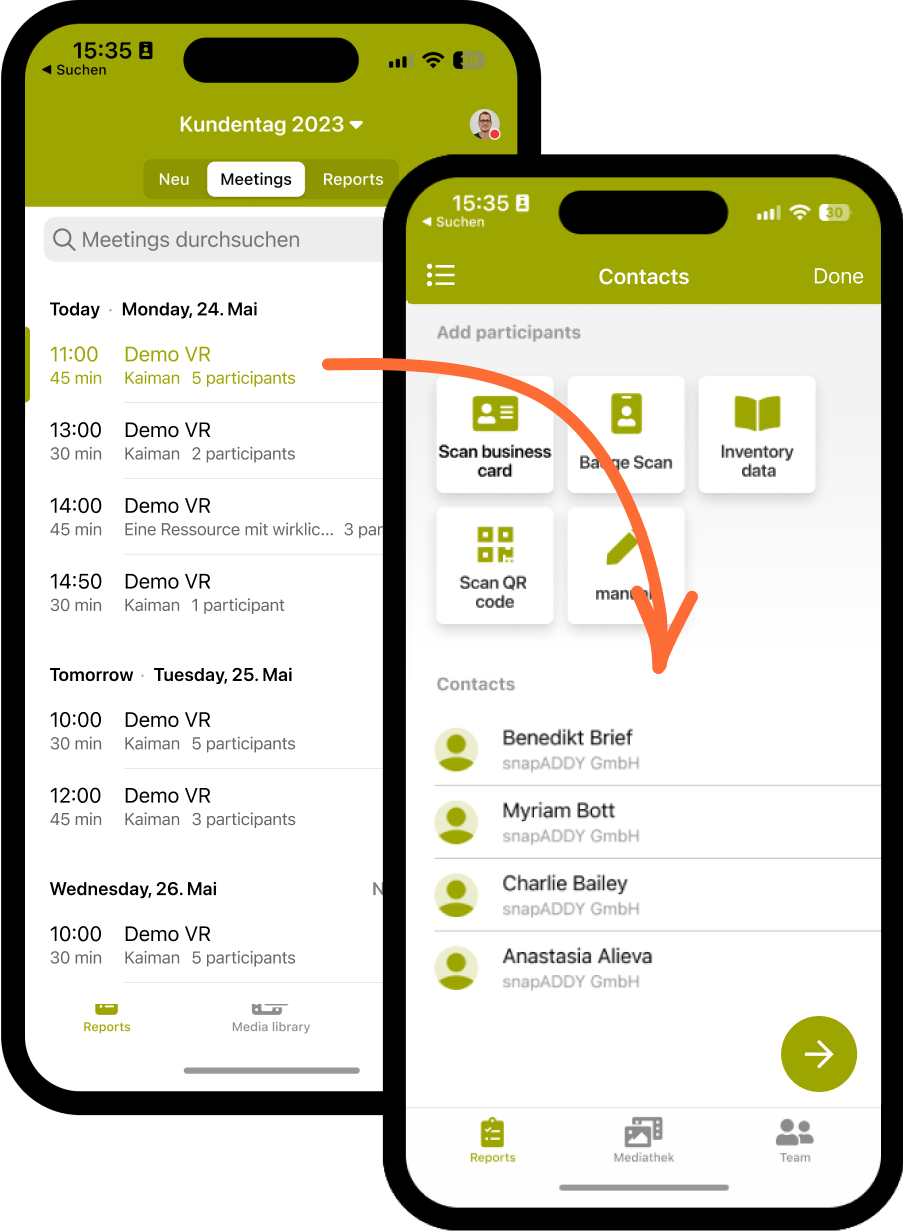 Meetings in the VisitReport app
Users also have mobile access to their meetings in the VisitReport app. User can find an overview of scheduled meetings with time, participants and the booked resource. Based on the respective meeting, a report can be started directly from the calendar view. The previously created participants are automatically transferred to the report.
More information