This article explains the area "Users & licenses".
Users & licenses is a section in the settings. Here, licenses can be assigned to employees. In addition, you can check who they have already invited through the overview.
Available licenses
Overview of the booked tools, validity & available licenses


Users
Overview of the entire user
How many are in the organization?
What role/rights do they have?
Who has which license/s?
Are the users already registered or pending?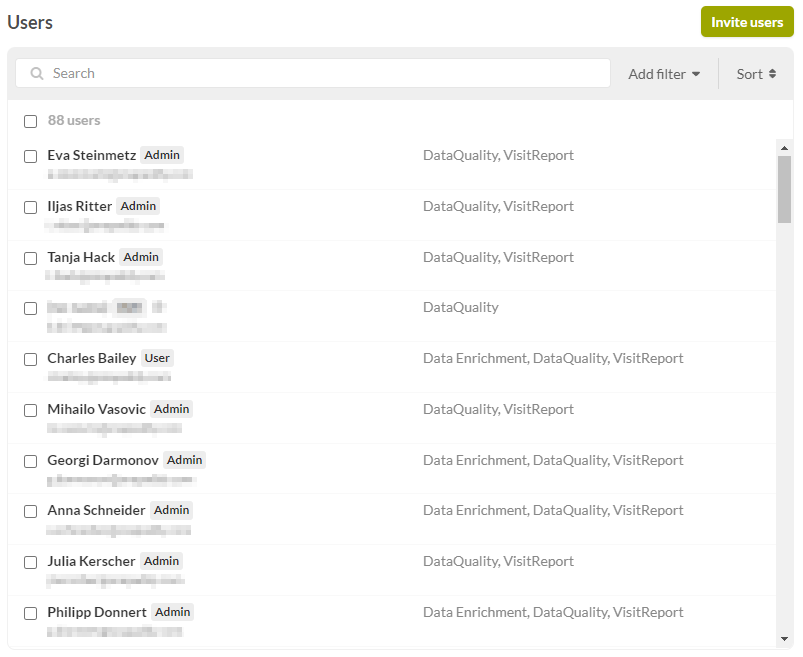 Via Add filter you can display specific members of the organization e.g. License



It is possible to edit several members at the same time, e.g. to assign licenses
To do this, select the appropriate people and click on Edit
You will then have several options to choose from