So you're having trouble logging in to the snapADDY clients?
Here's a list of things you can try to solve your problem, or at the very least, find exactly where the problem might be.
---
Please double check your email and password. If you already entered your password wrong couple of times, or you forgot it:

👉Please reset your password.

App View: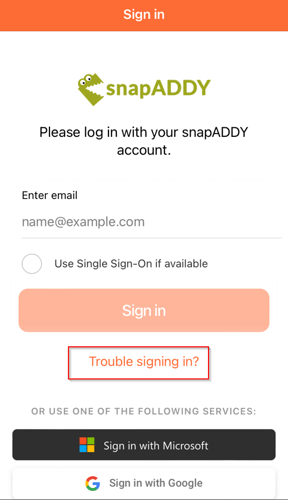 Web View: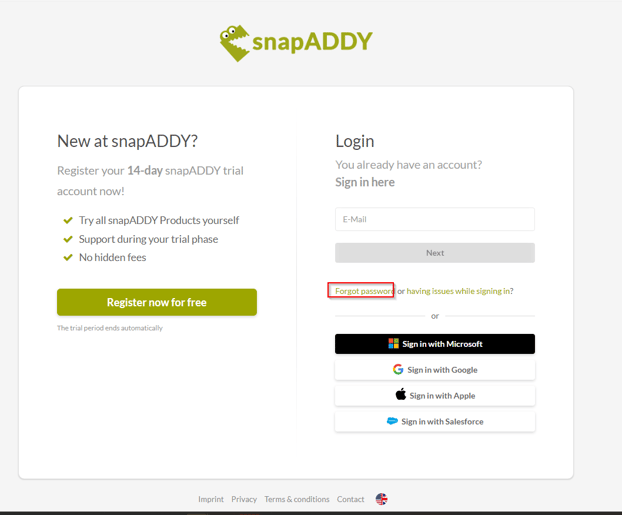 If your account has been deactivated because of multiple wrong password entries:

👉 Please contact your administrator or our support team.

If the login via email and password is disabled for your organisation:

👉Please use one of the enabled SSO methods: Microsoft SSO, Apple SSO, Google SSO or Salesforce SSO.

App View: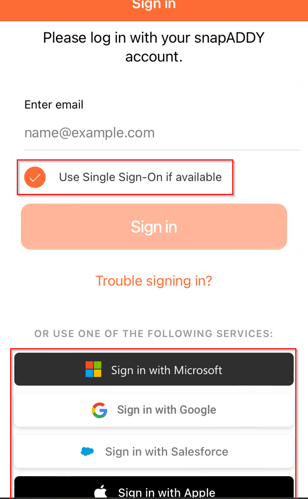 Web View: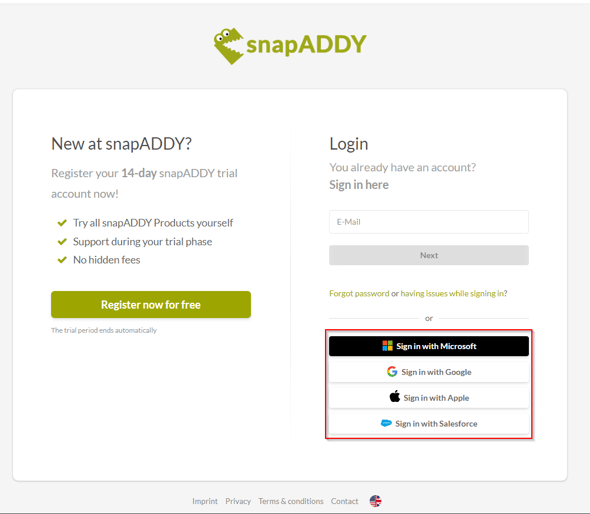 If you are not sure, which method can you use, please contact your administrator.
If you have any problems while login in via SAML:

👉Please press the following link to temporarily disable the SSO.

After that, you can log in with your snapADDY credentials (e-mail and password).